Britain's Defense Minister Michael Fallon announced that "Russia's actions on the territory of Ukraine" were one of the factors destabilizing the situation in the world. At the same time, Fallon believes that Ukraine, with the help of NATO allies, is effectively opposing the "Russian aggression". The other day, the Minister of Defense of Ukraine Stepan Poltorak also spoke about "efficiency". According to Poltorak, the army of Ukraine is being improved, and in the forming defense order there are already items on procurement of the "newest"
weapons
.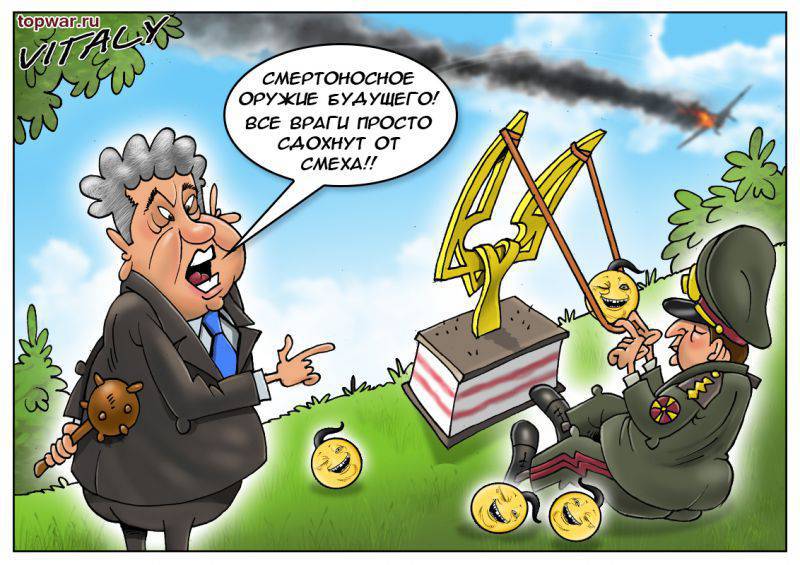 Statement by the Ukrainian Minister leads the portal
"Ukrinform"
:
We are now forming a defense order. It will be fully approved after the adoption of the country's budget for the next year. But we suppose that there will be an increase in financing both on equipment and weapons, in order to surprise both our guys and our enemies. Our guys - because they will work on a slightly different technology - and there will be a lot of such new equipment. And our enemies - because this technique will be of a different generation with different capabilities.
According to Poltorak, who visited the Lviv Armored Plant, another 31 tanks will be put into service with the Armed Forces by the end of the year - to those 62 that the plant has already sent to the troops. Moreover, the quality of the troops
tanks
appreciate, to put it mildly, without much reverence. The servicemen note that the new tanks enter the troops "raw". And it often happens that instead of new armored vehicles, the hastily repaired and painted equipment with obvious signs of its repeated entry into battle rages into the so-called "ATO" zone.