Another airstrike of the so-called "anti-Hussite" coalition in Yemen led to numerous civilian casualties. Aircraft planes of the Saudi Arabian Air Force and the Allies attacked the hotel, located in the capital of Yemen, Sana'a. As a result of an air attack, at least 20 hotel guests and staff representatives were killed. Among the dead there are foreign citizens, their citizenship has not yet been reported.
Information Agency
Reuters
publishes information that the bombed hotel is located in the southern part of Sana'a.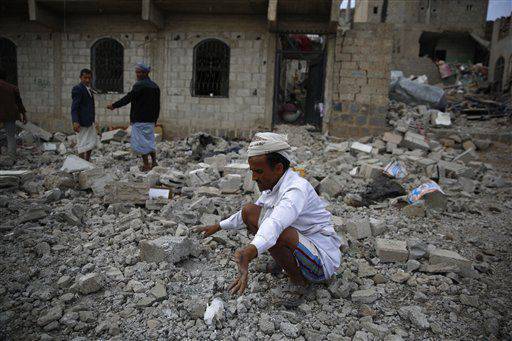 Meanwhile, the TV channel
CNN
reports that the Hussites captured two Saudi soldiers who entered the territory of Yemen as part of a contingent of ground forces. A spokesman for the military coalition led by Saudi Arabia, Ahmed Asseri, claims that three more Saudi soldiers remain unaccounted for. It does not say in which part of Yemen the representatives of the Armed Forces of the Armed Forces were taken prisoner.
The Qatari television channel Al-Jazeera comes out with a report that, in addition to Saudi soldiers, there are "Qatari volunteers" fighting against the Houthis in Yemen.