The military from the US contingent in Afghanistan received orders from the command not to respond to the rape of children by Afghan allies, the article said in the pages of The New York Times.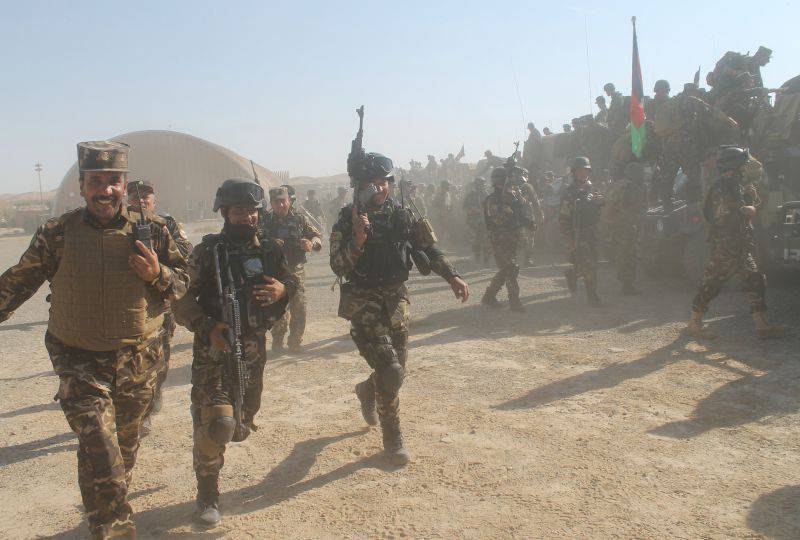 Afghan soldiers.
After interviewing the US military who had been in Afghanistan, the journalists found out that "boys were the first to be subjected to violence by the Afghan security service", and such incidents sometimes occurred on the territory of the US military bases.
"Unbridled sexual violence against children has long been a problem in Afghanistan, especially among armed commanders who control most of the countryside and may intimidate the local population," the newspaper quotes.
TASS
.
"Interviews and court documents indicate that American soldiers and marines received instructions not to intervene, even in cases where Afghan allies subjected the boys to violence directly at military bases," the publication emphasizes. "The Americans who violated these instructions were sometimes disciplined."
"This policy was carried out at a time when US forces recruited and organized Afghan armed forces to help them keep the territory from being captured by the Taliban," the newspaper said. "However, soldiers and marines were increasingly worried that instead of fighting pedophiles, the US military armed them, sometimes even appointed leaders in villages, and did little if they began to abuse children."
Pentagon spokesman Jeff Davis commented on the article: "I can tell you that we have never made decisions instructing any military or government officials abroad to ignore human rights violations. The practices described in this article are absolutely disgusting. "
"I can assure you that nothing prevents the US military from informing their commanders about such violations," he added.