American specialists managed to develop a thin coating - a dielectric material - for military aircraft, which makes them invisible not only for radar systems, but also for the human eye, reports
"Russian newspaper"
with reference to the Army Times.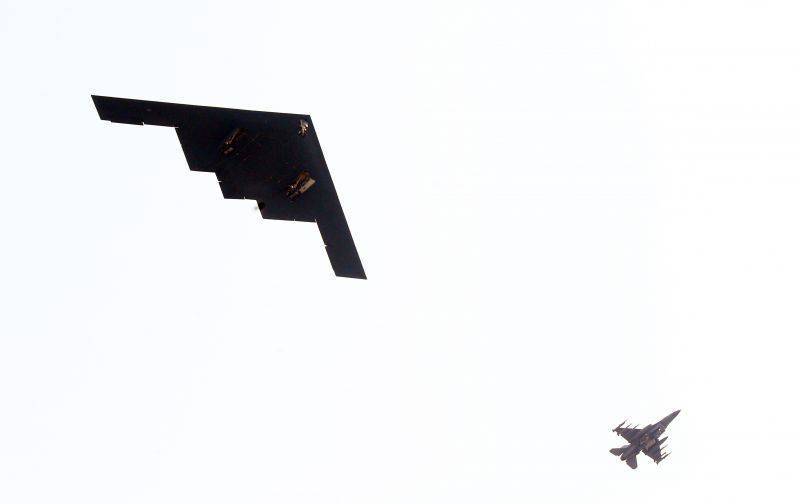 The stealth film is based on Teflon with microscopic ceramic cylinders integrated into its structure.
"The material works if its thickness is one tenth of the wavelength from which to disguise. On average, the radar wavelength of ships and rockets is about three centimeters. The coating thickness, accordingly, will be three millimeters, "said the head of the project, Boubacar Kante of the University of California.
The currently used paints and films for airplanes use the same principle, but their thickness must be greater than the radar wavelength by an order of magnitude, which significantly increases the cost and weight of the aircraft.
"So far, our coverage works only with radiation at a specific frequency, but in the future we plan to create a material that will be effective in a wide wavelength range, including optical," said Professor Kante.
At the moment, Teflon with ceramics is effective in the case of radiation falling at an angle of 42-48 degrees, that is, to use its wonderful properties, American aircraft must approach the radar strictly according to a certain course.
But even this will not help the stealth aircraft to escape from the newest Russian low-frequency radar systems used in the C-400 and C-500 anti-aircraft missile systems, which see the aircraft, ignoring stealth technology. The fifth generation fighter, the PAK FA, uses the Himalaya electronic warfare system integrated into the fuselage, and the high-altitude drone created by Sukhoi Design Bureau can find air targets while remaining imperceptible.