After 3-year-old reflections and 13 extensions, the Ministry of Finance of India finally approved the purchase of XHUMX attack helicopters AH-22D Apache and 64 heavy transport helicopters CH-15F Chinook, reports
TSAMTO
.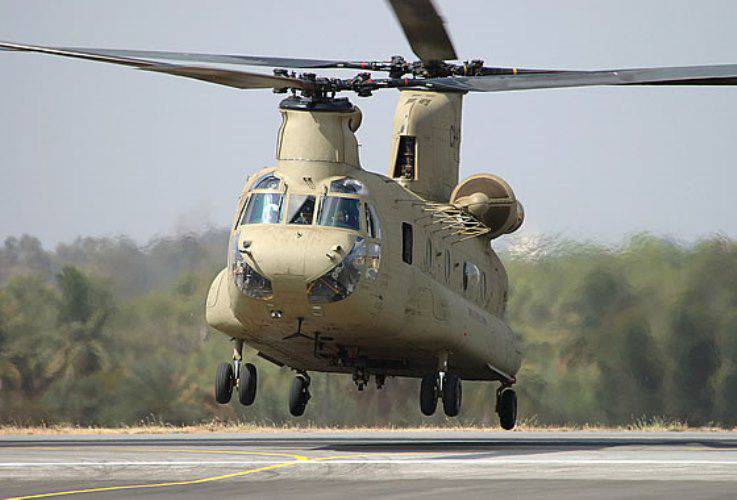 The total transaction value is estimated at $ 3,1 billion.
The government security committee is expected to approve the purchase on Tuesday before the Indian Prime Minister leaves for the UN General Assembly session.
"Apache" and "Chinuk" were declared winners of tenders as early as 2012, negotiations on them ended at the end of 2013. However, the Defense Ministry then could not pay an advance of about 15% of the cost. The financial capacity of the department has deteriorated due to the redirection of $ 2 billion, intended for the purchase of weapons, to provide current expenses.
In turn, Boeing, which has repeatedly extended the validity of the offer, threatened to increase prices by 40% if the issue is not resolved until the end of September.
According to the newspaper, the Apaches will be acquired along with the 8 of the thousands of Hellfire ATGMs.
According to Indian sources, "currently there are three Russian Mi-26 heavy helicopters in service with the Indian Air Force, only one of which is serviceable, and six of the Mi-26 / 25 attack helicopters from 35 are in storage, the others have been in service" .