Adviser to the first deputy head of the KRET, Vladimir Mikheev, said that the Yak-130 training and combat aircraft could become a shock drone, the capabilities of which would be superior to the American MQ-9 Reaper.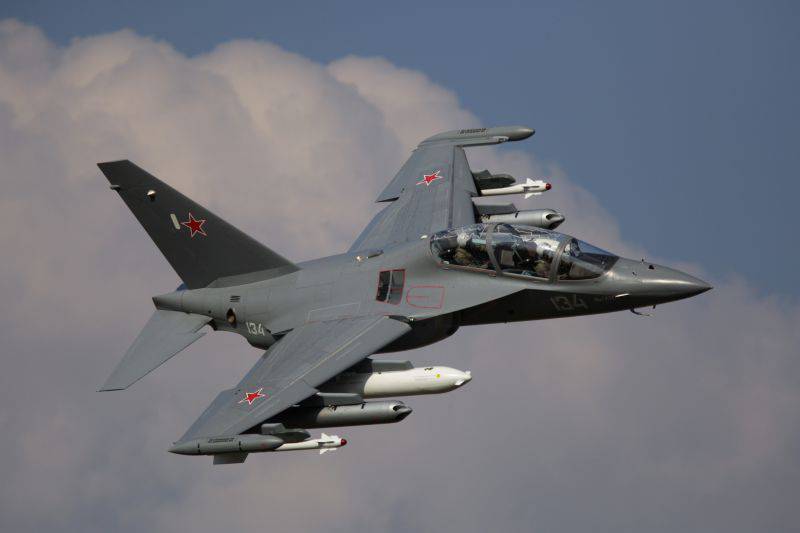 "Despite its small size, the upgraded Yak-130 can effectively solve a whole range of attack aircraft and fourth-generation multi-role fighters. At the same time, its application will be much more effective from the point of view of economy and unpretentiousness in basing. The elements of the Yak-130 are not only the fight against terrorism and gangs, but also the war with modern combat units. The capabilities of the new radar and sighting system will allow the aircraft to strike blows without entering the zone of the enemy's air defense, "he said.
"Russian newspaper"
.
At the moment, the company's employees are working on new equipment for the aircraft: an optical-electronic sighting and navigation complex and a radar station, which will be controlled by a single on-board computer capable of using high-precision anti-tank missiles, as well as means of defeating air targets of medium and short range. Airborne radar can detect targets at a great distance and direct air-to-surface and air-to-air missiles at them, which brings the characteristics of the Yak-130 to the capabilities of the Su-25 attack aircraft, and in some cases even to the multi-purpose Su-30CM.
In addition, according to Mikheev, the development of an unmanned version is possible - the concern has all the necessary groundwork for this, however, significant changes in onboard electronics will be required.