The military departments of the USA, Russia and Israel do not conduct tripartite consultations on the Syrian issue, reports
RIA News
statement by State Department representative John Kirby.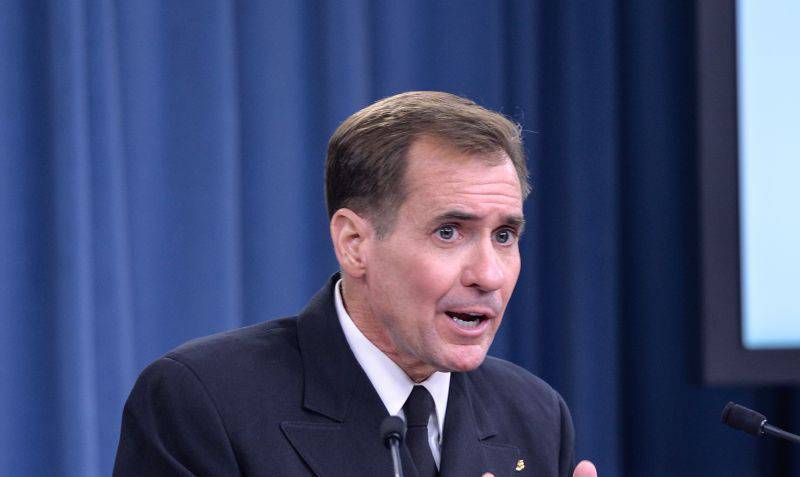 Yesterday, Israeli Prime Minister Netanyahu announced that he had agreed with Vladimir Putin on "creating a coordination mechanism on Syria between the Israeli and Russian military." In the USA, Moscow's proposals on the Syrian conflict are also being studied, but they have not yet made a concrete decision on this issue.
When asked by journalists whether it is possible now, given Netanyahu's statement, to talk about tripartite consultations, Kirby replied: "I would not describe this as tripartite talks."
Meanwhile, Washington recognizes that the main threat in the Middle East is the "Islamic State". However, according to the State Department, it is necessary to fight him, not only by military means, but also by political ones, such as forcing Asad to resign.
"From a military point of view, we are focused on IS. This is what the coalition is doing, which we (the US) are leading - to pursue, weaken and destroy the IS in Iraq and Syria, "said Kirby.
At the same time, according to him, to fight the IS, you need a "good government" in Syria. Together with Assad, it is impossible to fight against terrorists, since his cruelty just "leads to the emergence of such (terrorist) groups," Kirby noted.