Belarusian President Alexander Lukashenko said during his speech at the forum of the Russian regions and Belarus about the need to stop talking about the planned turn of the republic towards the West.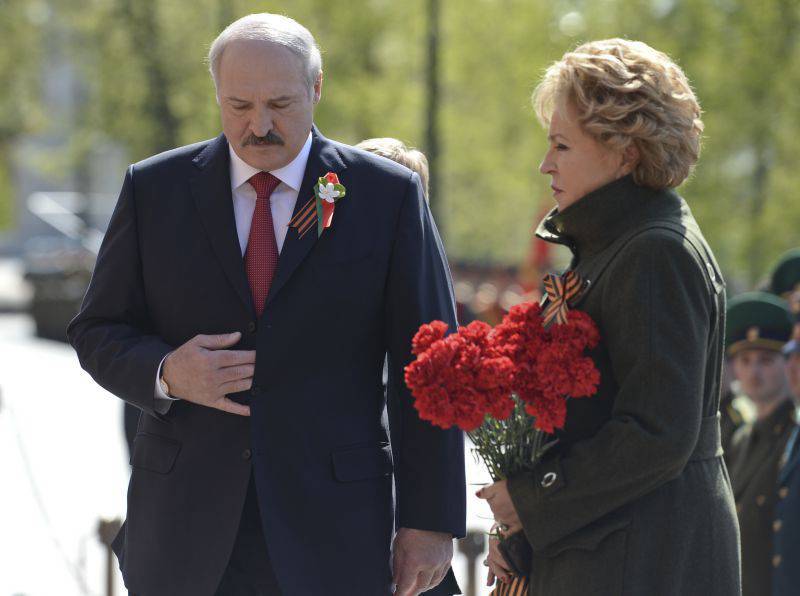 "As we have a brotherly meeting, in this connection I want to say, especially in the Russian Federation, separate media and individual" smart people ", and we have enough of them: we must stop talking about a certain" reversal "of Belarus, turning, and so on" - quotes him
POLITRUSSIA
.
The Belarusian leader added that this reversal from the Russian Federation "I do not need it personally, all the more so, our states do not need it."
According to Lukashenko, Belarus is not going to create problems and spoil relations with other countries.
"The only thing that we would not want, is Vladimir Vladimirovich (Putin), so that we ourselves create problems for ourselves and spoil relations with someone there, with our neighbors. We absolutely do not need this, they always throw up these problems for us, as was the case with Belarusian-Western relations, and now with Russia and the Western world and the USA, "he stressed.
According to Lukashenko, Belarusians are not going to "conflict with anyone," as they build "equal, good relations, like the Russian Federation does."
"Therefore, do not blame us that we are unfolding somewhere. We have nowhere to turn, we were always together and we will be together for a long time, "he concluded.