Today, joint maneuvers of the Estonian and US Air Forces begin, in which 12 American A-10 aircraft are involved, reports
RIA News
message of the Estonian Defense Ministry.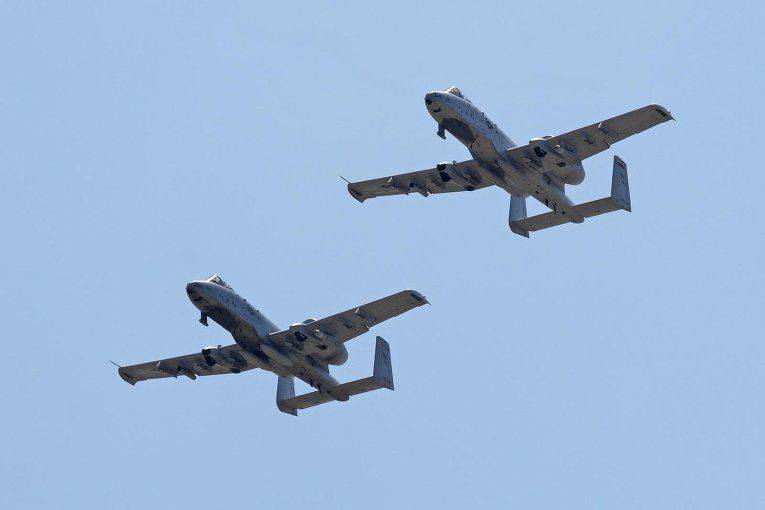 "During the joint training sessions, which will be held from 22 September to 6 November at the Central Defense Forces Training Ground, will use training shells for airborne cannons and 25-pound training bombs. A-10 will be temporarily deployed at Ämari air base near Tallinn ",
- said in a release.
Last fall, at the NATO summit, it was decided to increase the military presence of the alliance in Eastern Europe in connection with the "aggressive" policy of the Russian Federation. According to the agency, currently in Estonia on a regular rotation basis are "
tank
"a platoon of the 7th regiment of the 3rd infantry division of the US Army consisting of four M1A2 Abrams tanks together with crews, as well as two platoons of American paratroopers from the 173rd airborne brigade." The sky over the Baltic Sea is constantly patrolled by 4 NATO fighters.