President of Ukraine Petro Poroshenko said that community activists initiated a rally on the blockade of the Crimea in order to restore Ukrainian state sovereignty over the territory of the peninsula as soon as possible, RIA reports
"News"
.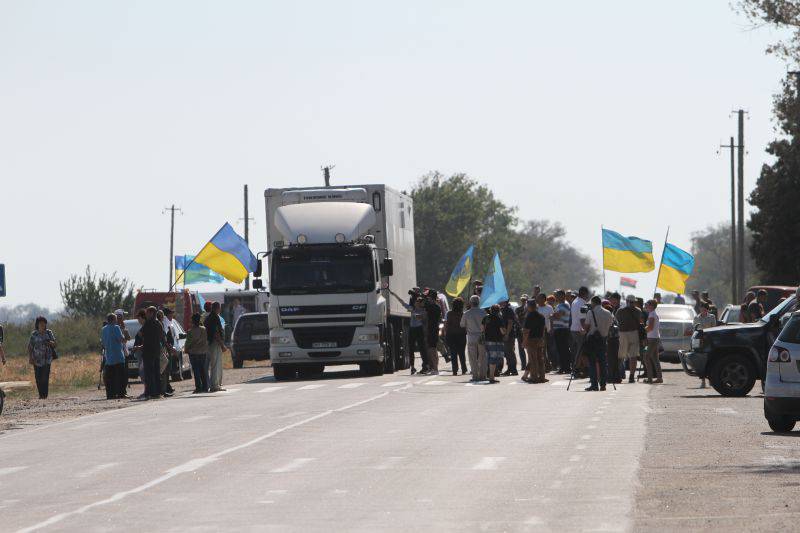 The Ukrainian leader gave comments on the actions of activists, while visiting Lviv. In particular, he said that the blocked roads at Ukrainian checkpoints and stopped trucks with food will help the residents of the peninsula to change their attitude towards Ukraine, which will allow them to return "under the wing" of Kiev.
Poroshenko stressed that the Ukrainian border guards and Interior Ministry officers received an order to ensure law and order and the absence of provocations during the rally.
Crimean Tatars began an indefinite action on the food blockade of the Crimea peninsula on Sunday. Previously, this action was announced by deputies of the Verkhovna Rada of Ukraine Refat Chubarov and Mustafa Dzhemilev, and later activists from other organizations, including the Right Sector, joined it.
Meanwhile, the Crimean authorities earlier said that the action was meaningless, since most of the companies in the peninsula signed contracts with local and Russian suppliers.