NATO Secretary General Jens Stoltenberg is visiting Ukraine. The official reason for the visit is the joint participation of the Ukrainian, NATO security officials and the security forces of other "allies" countries in emergency response exercises. Poroshenko writes about the beginning of Stoltenberg's visit to Facebook:
Today is a unique day in
stories
Ukraine's relations with NATO.
Together with NATO Secretary General Jens Stoltenberg, we are opening large-scale international emergency response exercises.
The scale of the exercises is impressive: 1100 rescuers from 34 countries of the world are attracted to them. This is a manifestation of solidarity in one of the most difficult times in the history of Ukraine.
I am glad to welcome Jens Stoltenberg to Ukraine.
This is his first visit with the rank of NATO Secretary General to our country and the first such exercises that Ukraine conducts with the Alliance.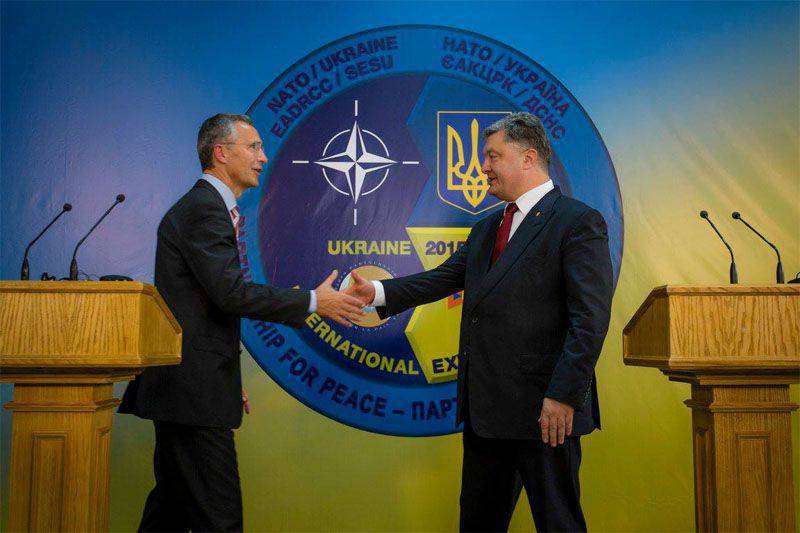 According to Poroshenko's tradition of meeting foreign military, before the start of the exercise, everyone was taken to the army canteen, where a show dinner was again organized, which the Ukrainian soldiers themselves would have watched with envy.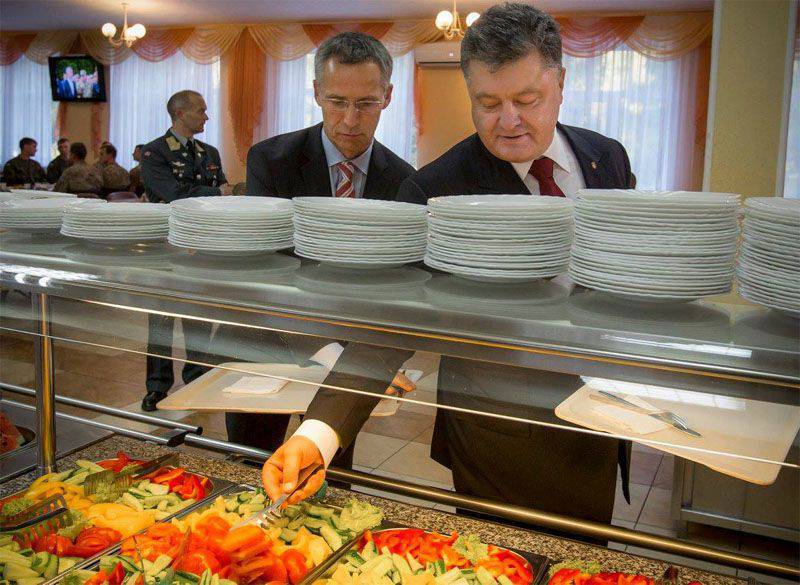 During the first joint press conference, Poroshenko and Stoltenberg reflected on the future of Ukraine as part of the North Atlantic Alliance. If yesterday, official Kiev was saying that "just one step" remained before joining NATO, now Poroshenko's rhetoric has become more restrained (quote
RIA News
):
Is Ukraine ready to become a member of NATO? The answer will be very simple - no. We need to prepare for this. Is NATO ready for Ukraine to become a member - no. But I must say that everything must be done to change Ukraine, so that it becomes a member of the European Union. Because the criteria are the same. But NATO's doors remain open since 2008.
.