The head of the military-civil administration of the Donetsk region, Pavel Zhebrivsky, said during a press conference that the Ukrainization of school institutions is going on in the territories of the Donetsk region controlled by Kiev.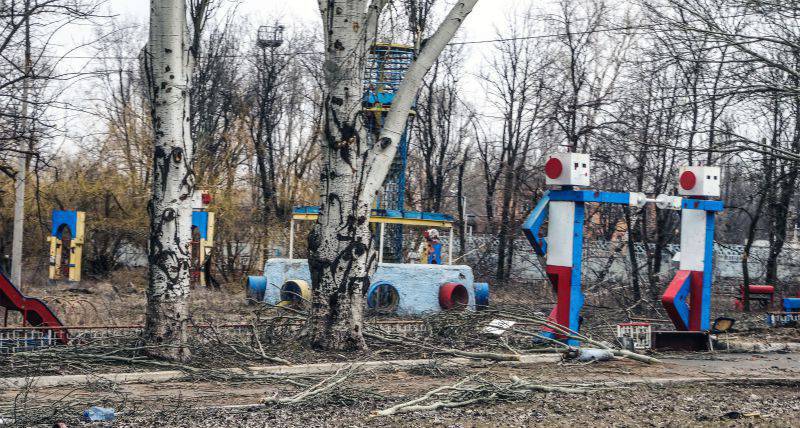 "Ukrainization of schools and kindergartens is underway. There are cities, for example, Druzhkovka, where 100% of Ukrainian schools. Today we began the process of partnership between schools in the Donetsk region and central, western regions, "RIA
"News"
.
Zhebrivskiy noted that an official from Lviv could be appointed to the position of head of the department of education in the Donetsk region. According to the governor, the authorities plan to restore the tower near Slavyansk, which was destroyed during the fighting in 2014 year. It will be used to organize the broadcast of Ukrainian TV channels on the territory of the LC and the DPR. Zhebrivsky stressed that the Kiev authorities are going to launch a distance learning program for residents of territories not controlled by the Kiev authorities.