From the moment Sergei Aksyonov headed the Republic of Crimea, the Ukrainian media poured a lot of "dirt" at him. One of the most favorite accusations sounded like this: in 1993, Aksyonov was expelled from the cadets of the Simferopol Higher Military-Political Construction School "for lack of discipline." At the same time, the Ukrainian media did not report how it happened that the undisciplined cadet completed the entire course of study and successfully passed the final exams.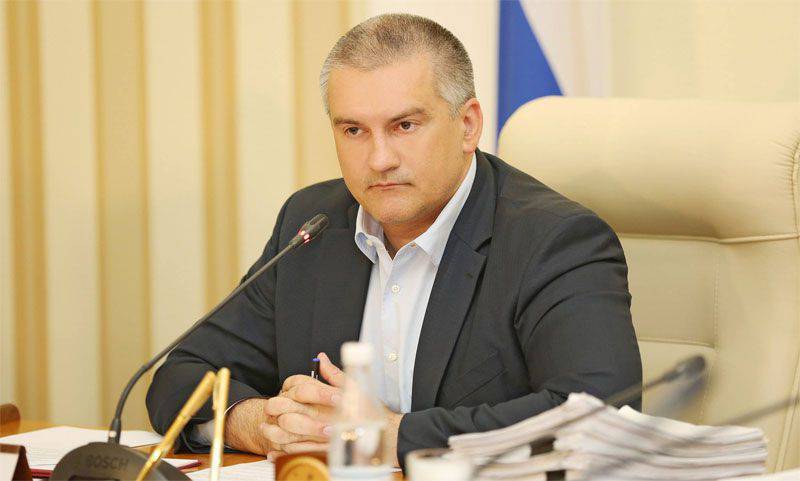 Today in the materials
RIA News
there was information from the former head of the military high school in Simferopol, Vitaly Pavlichenko, who told what exactly Aksyonov had been "undisciplined". According to Pavlichenko, Aksyonov really did not receive a degree from the All-Union School of Institutions of Labor, having successfully passed all exams. The reason that Aksyonov was not awarded the diploma is that he, along with several other cadets of the military high school, refused to take the oath of allegiance to the new state - Ukraine - after the collapse of the USSR. The fact is that Aksyonov entered the university in 1989, but after two years the country which Aksyonov was going to serve with other cadets ceased to exist. Before the cadets got a choice - to swear to the Ukrainian Armed Forces or not. Sergei Aksyonov was among those who refused to take the oath to Ukraine.
Vitaly Pavlichenko:
Aksyonov entered 1989 year and successfully studied until 1993 year, but due to the well-known events in our country and the collapse of the Soviet Union, many cadets were forced to make a choice - to remain in the service in the Armed Forces of Ukraine, take the oath and receive the so-called "free diploma" , having gone to the reserve in the rank of lieutenant, or abandon the Ukrainian oath and return home. Sergey Aksyonov was among those who chose the last option.
It is known that Sergey Aksyonov was born in the Moldovan city of Balti. His parents during the years of his son's education in Simferopol lived in Moldova, Sergey's father Valery was the head of the Russian community of Moldova. The oath of allegiance to Ukraine was not included in the plans of Sergei Aksyonov.