Concern "Boeing" has developed a project to upgrade the F-15C Eagle fighter, which will extend its service life to 2040 g, reports
Popular Mechanics
with reference to the portal Flightglobal.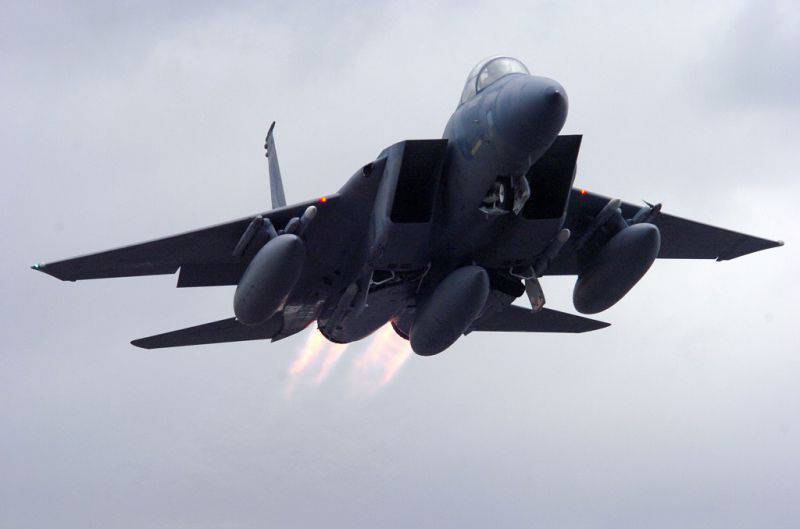 "The plane is armed with a six-barreled cannon of caliber 20 millimeters and is equipped with 11 suspension points. The 2040C retrofit kit developed by Boeing includes four-point starting guides, thanks to which the fighter's combat load can be doubled, "the newspaper writes.
Now F-15C can carry up to 8 air-to-air missiles (AIM-120 AMRAAM), after upgrading their number will increase to 16-ti.
According to the portal, the modernization kit also includes "additional fuel tanks and a multifunctional Talon HAT communication system, which will allow you to share all information with the fifth-generation multi-role fighter F-22".
In addition, the Eagle will receive the APG-63 (v) 3 radar with an active phased array and synthetic aperture mode, an infrared search and tracking long-range system and an EW EPAWSS system.
It is reported that this set of modernization will receive about two hundred F-15C, standing in service with the US Air Force.
Help edition:
"The fourth-generation fighter F-15 was developed by the American company McDonnell Douglas back in the 1972 year, and its mass production began in the 1978 year. The maximum take-off weight of the F-15C is 30,8 tons, while the fighter is able to reach speeds of up to 2700 km / h, and its combat radius is 1900 kilometers. "