On your page in
Facebook
The representative of the Estonian Air Force Command (and in Estonia there are Air Forces consisting of 8 aircraft, two of which are leased, several headquarters and airfields) Jaak Tarien wrote that the US will deploy several of their military aircraft at Ämari Air Base. We are talking about the American A-10 Thunderbolt II attack aircraft. Tarien reports that the reports that appeared earlier in the press that the Americans decided to deploy their aircraft in Estonia are true.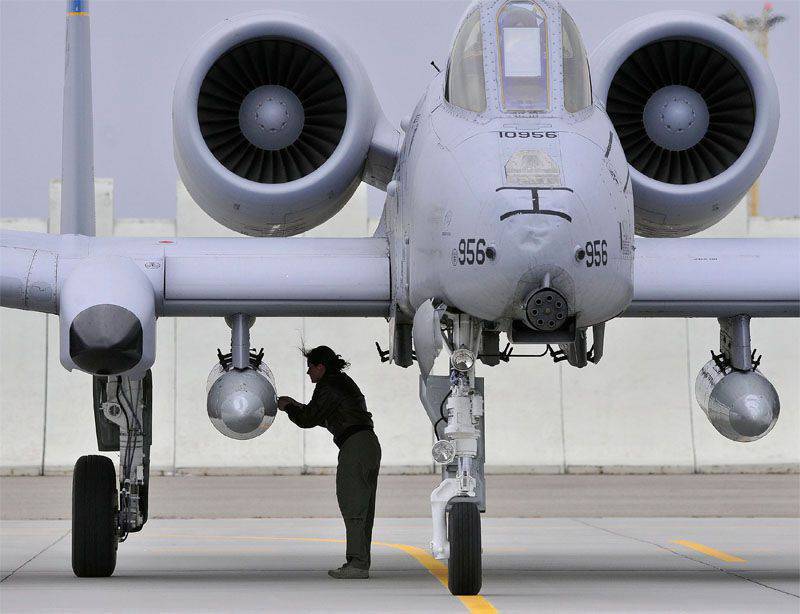 It should be recalled that earlier the US Air Force Command stated that the A-10 Thunderbolt II attack aircraft would be deployed "to one of the European aviation bases." Now it has become known that the Estonian Emari will become such a base (at least one of them).
Estonian edition
Postemees
trying to explain the emergence of American military aircraft in Estonia:
The United States is helping to strengthen security at a time when Russia continues its aggressive actions in Ukraine.
The first A-10 aircraft appeared in Émari today - 21 September 2015 of the year.
At the moment, the airspace of Estonia and other Baltic republics is "guarded" by Air Force missions from various NATO countries. The "guard" is, of course, conducted against the "aggression of Russia". But after all, in essence, the finding of the American military in Estonia and the control of its airspace by European air forces is the real occupation, which Tallinn for some reason prefers to keep quiet about today.