On the eve of the capital of South Ossetia, festive events took place dedicated to the 25 anniversary of the founding of the Republic of South Ossetia and the adoption of the Declaration of Independence. During the military parade, ceremonial calculations of the Armed Forces of the Republic were held in the center of Tskhinval. About 800 military personnel and more than 30 units of various military equipment took part in the parade. The Russian military base stationed in the republic also participated in the parade.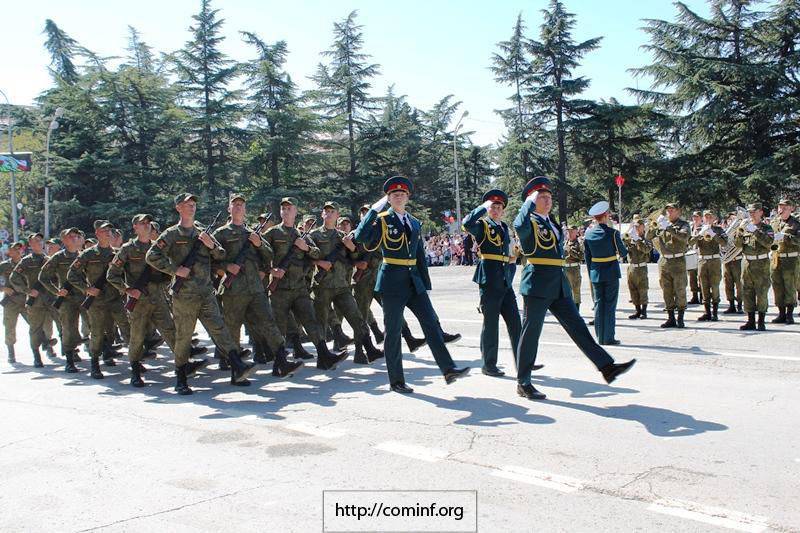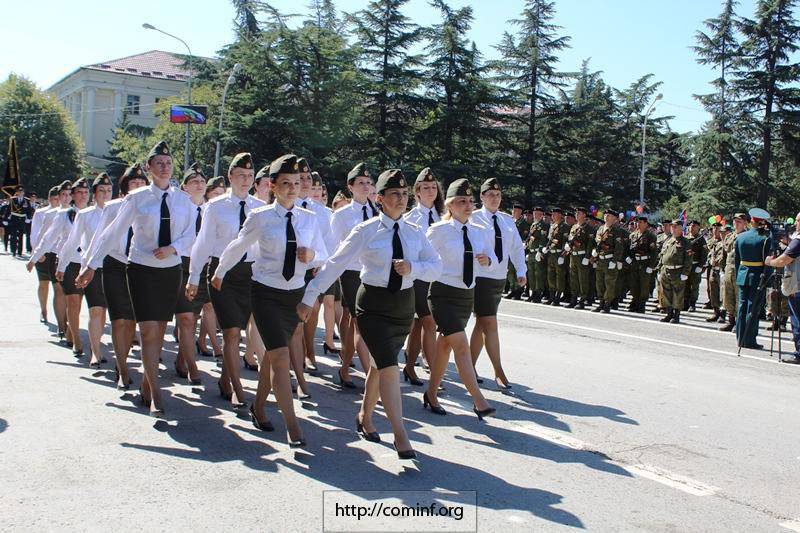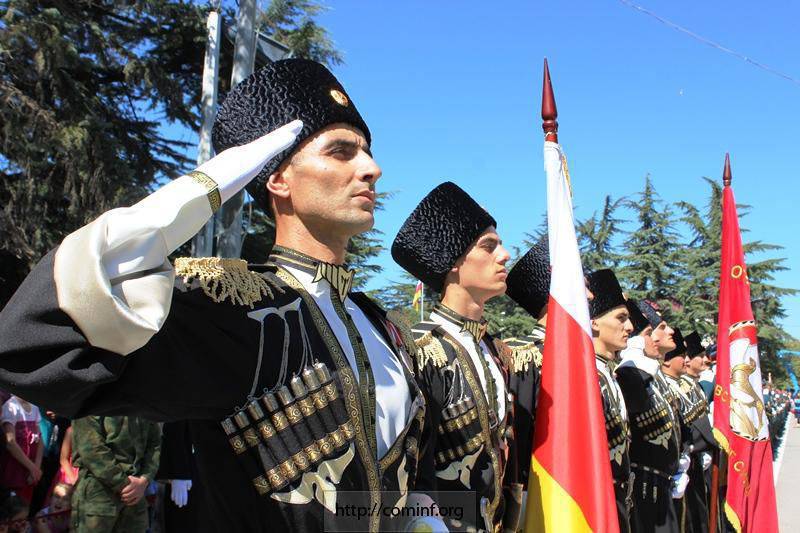 Heads of the Donetsk and Luhansk People's Republics arrived in Tskhinval - Alexander Zakharchenko and Igor Plotnitsky, President of Abkhazia Raul Khadzhimba, Head of North Ossetia Tamerlan Aguzarov, Minister of the Russian Federation for the North Caucasus Lev Kuznetsov.
The residents and guests of the Republic of South Ossetia were congratulated by the President of South Ossetia, Leonid Tibilov. According to Tibilov, South Ossetia continues to build its statehood and sees Russia as its main strategic partner. Leonid Tibilov awarded Lev Kuznetsov with the medal "In commemoration of the 25 anniversary of the Republic of South Ossetia", as reported by the press service of the head of the RSO, for his personal contribution to the development and strengthening of friendly relations. According to the news agency South Ossetia
RES
Pavel Brelovsky, Deputy Director of the Department of the Ministry of the Russian Federation for the Affairs of the North Caucasus, was awarded the same award.
Congratulations on the republic's 25 anniversary were sent by Russian President Vladimir Putin:
This holiday symbolizes the resilience and heroism of the South Ossetian people, who in a difficult struggle defended the independence proclaimed a quarter of a century ago, their legitimate right to a free and peaceful life.
The heads of the DPR and LPR invited to the festivities thanked the leadership of South Ossetia for activating trade and economic ties between the republics. And, according to Leonid Tibilov, the Ministry of Economy of the Republic of South Ossetia works closely with colleagues from the people's republics of Donbass, conducts full-fledged banking cooperation, which makes it possible to overcome the sanctions imposed by the West and Ukraine regarding the LPR and DPR.
Interfax-AVN
cites the statement of the head of the DPR Alexander Zakharchenko:
These are people close to us in spirit. We also consider them brothers because they, like us, won their independence in battle.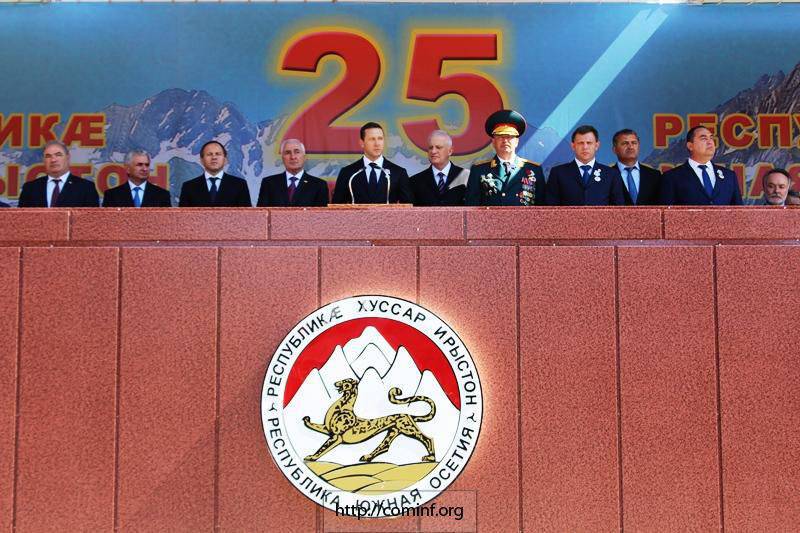 And these are the words of Igor Plotnitsky:
The people of Luhansk region will always remember that South Ossetia was one of the first to lend a helping hand in a difficult moment. With a clear conscience and kind heart, we envy you, and we hope that soon we will be able to invite you to Lugansk to celebrate the same bright date.