The Wall Street Journal newspaper, citing its sources, claims that at least a 4 Russian fighter arrived at an air base near the Syrian city of Latakia. Reports about it
Look
.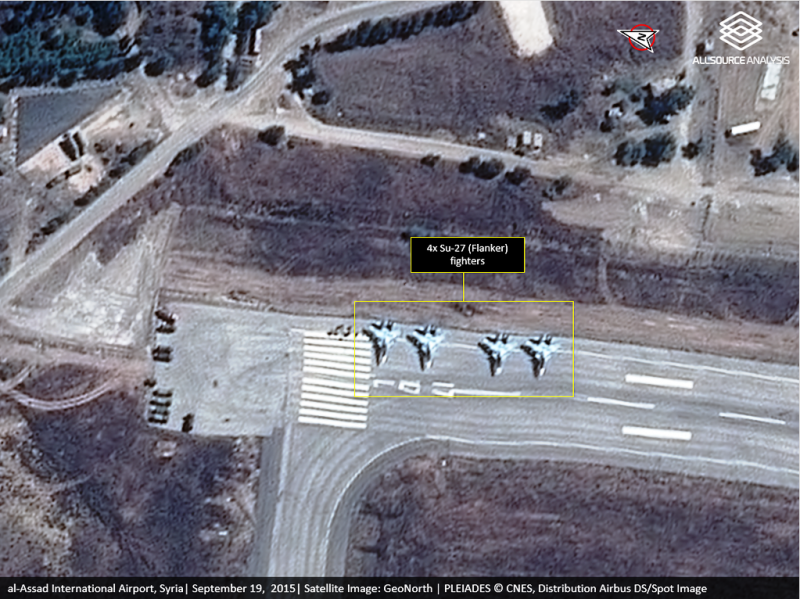 "The arrival of Russian fighters was first recorded on Friday, a few hours before the talk of the head of the Pentagon Ashton Carter and the Minister of Defense of Russia Sergey Shoigu," the newspaper writes.
Sources have refrained from assuming how Russia intends to use the aircraft, but noted that these are "Soviet aircraft designed for air combat."
According to the interlocutors, "over the past two weeks, Russia has increased its presence at the airfield and sent thousands of people, artillery and several helicopters to transport military personnel around the country to 2."
Blog
bmpd
In turn, he posted pictures taken by a commercial satellite and published on Twitter. Institute for the Study of War. The material stated that the photograph - Russian Su-27, located at the airport Basil Assad (Latakia Province).
"At the same time, judging by the seemingly in the picture of the front horizontal tail of the aircraft, these are probably Su-30CM multi-role fighters," the blogger said.