Chinese media published pictures of the fourth Chinese amphibious assault ship helicopter 071 Yimeng Shan, taken during sea trials, reports
blog
Center for Analysis of Strategies and Technologies.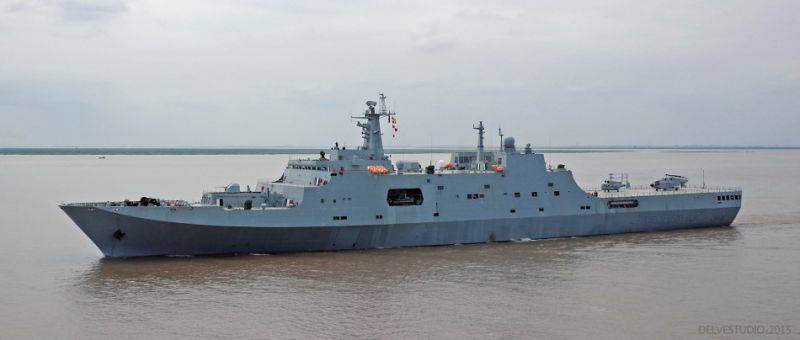 The construction of this ship was carried out by the Shanghai Hudong-Zhonghua Shipyard of the Hudong-Zhonghua Shipbuilding Group, which is part of the Shanghai Shipbuilding Company of the Chinese shipbuilding state corporation China Shipbuilding State Corporation (CSSC). He was launched in January 2015 and should be included in combat
fleet
in December.
To date, there is information about the four ships-docks of this project, the displacement of which is 20 000 tons. After the implementation of the construction program, the Chinese military will be able to conduct amphibious operations in remote areas at the level of leading Western states, with the exception of the United States.
Each ship 071 project has four transport helicopters Z-8F and two landing craft air cushion 726 project, which created "based on" American LCAC type boats.