On September 8, 2015, the command of the Brazilian Navy signed orders to include
fleet
landing helicopter dock ship L 9012 Siroco, acquired from France, reports
blog
Center for Analysis of Strategies and Technologies. A ship classified as Navio Doca Multipropósito ("multipurpose dock ship") was given the name G 40 Bahia. Before 31 December 2015, he must leave Toulon and go to Brazil.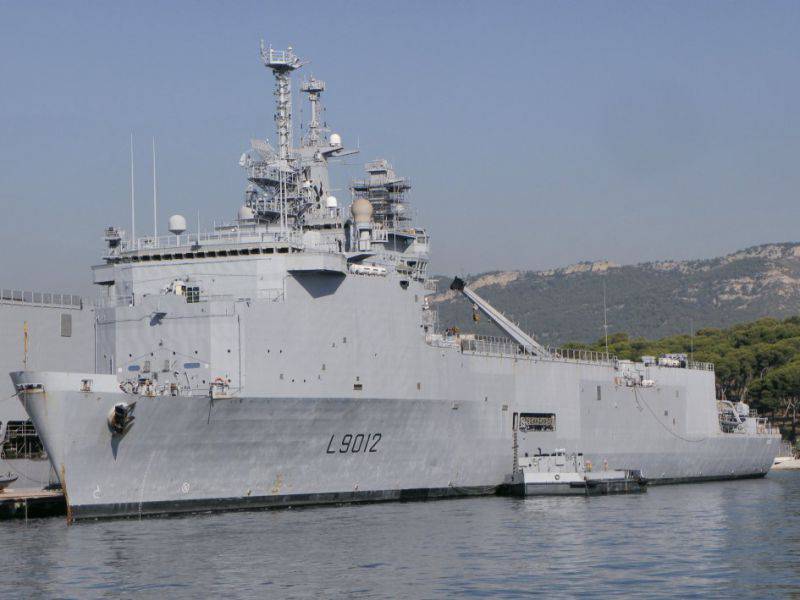 This ship, built by the arsenal of DCN in Brest, became part of the French fleet in 1990 year. The total displacement of the helicopter landing ship-dock with the "traditional" architecture — a massive superstructure in the new part of the hull, a helicopter flight deck and a dock chamber in the central and aft parts — is 12 000 tons. In 2012, the ship was withdrawn from the French Navy in connection with the adoption of the universal landing craft (Bâtiments de Projection et de Commandement) L 9015 Dixmude, the third ship of the Mistral type.
Previously, the possibility of acquiring Siroco was considered by Portugal and Chile, however, they decided to abandon the purchase due to the high cost of the ship and further exploitation.
The submission notes that "Brazil's acquisition of the Siroco DVKD, which was withdrawn from the French fleet, apparently closes the question of whether the Brazilians built the Mistral-type ships originally built for the Russian Navy in France."