The head of the German Air Force, Lieutenant-General Karl Mülner said that for the first time after the outbreak of the crisis in the territory of Ukraine, German Eurofighter fighters began to patrol the airspace of the Baltic States with full ammunition on board, reports
"Military Industrial Courier"
.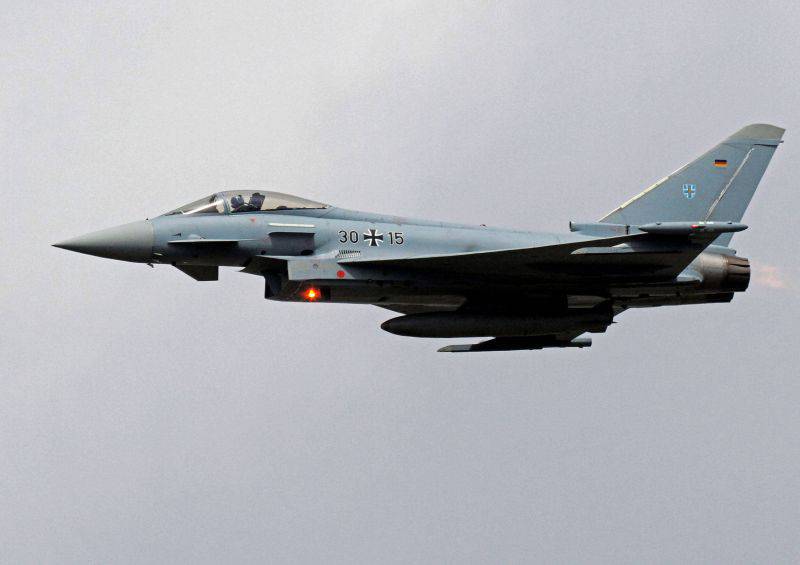 Mulner emphasized that the armament of the German
aviation
"Is not a means of escalation," but is necessary for an adequate response to the actions of a potential adversary. According to him, full ammunition is also a means of "motivating the soldiers" who perform tasks in the sky over the Baltic.
There is no aircraft for armaments of the Baltic states that could effectively protect their airspace, therefore, since April 2014, they have been assisted by NATO aircraft based in Lithuania at Zokniai airfield, located five kilometers from Shaulyai. One more platform on which airplanes of the North Atlantic Alliance are located is the air base Emari.