The head of the communications department of the Ministry of Internal Affairs of Ukraine, Artem Shevchenko, said that the Kherson police officers had occupied engineering defenses and trenches on the border with the Crimea, where Ukrainian activists are going to begin its blockade.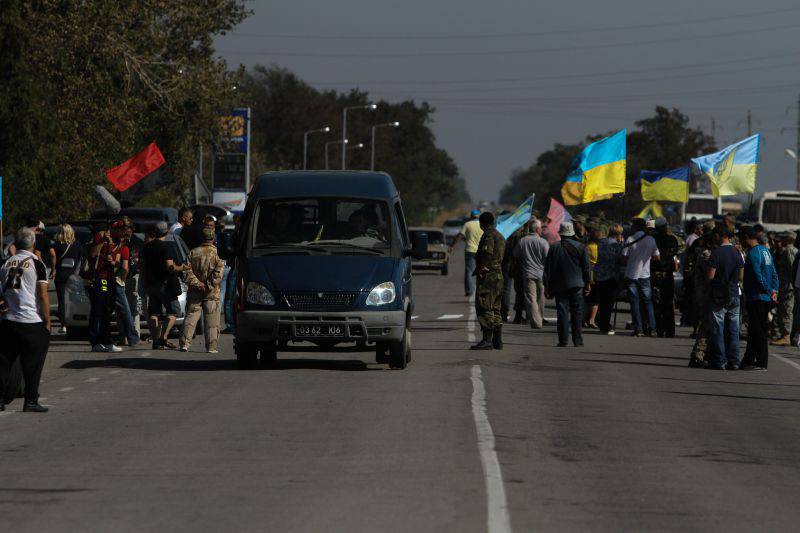 "The battalion of the PSMOP" Kherson "and the personnel of the Main Interior Directorate in the Kherson region will ensure public order during the rally of blocking the occupied Crimea. Ilya Kiva will not allow any provocations (Head of the Main Directorate of the Internal Affairs Ministry of Ukraine in the Kherson region). Soul and heart with the pickets, "the newspaper quotes him.
"Sight"
.
Reports on the coming blockade of the peninsula by Ukraine have already commented on the head of the republic Sergey Aksenov, noting that the residents of the Crimea will not feel any consequences.
"Crimea will not notice (the consequences of the blockade), and the action itself reminds me more of the script for the comedy cartoon" Robbery in Italian "- where Mario was going to rob the bank, he warned everyone in a week. The purpose of the action on the blockade of the Crimea, probably, is exactly the same - to convey to its creditors that at least something is being done to create a destructive position on the border with the Republic of Crimea, "RIA
"News"
.
Aksenov stressed that he had not seen a more stupid and senseless action.
"In my opinion, the goal of this action is to take their nationalists away from idleness, who will rest, eat, vodka in the evening, and so on, in tents on the border with Crimea," he said, adding that he would watch this event on TV.
According to Aksyonov, all network trading companies of Crimea have long ago signed contracts with other suppliers.
"The situation in the Crimea is under control, food supplies are created, the Kerch ferry works like a clock. There are no questions. We have been preparing for this for a long time. Today Kursk potatoes in the markets, potatoes from Tula. For a long time, the process of import substitution has occurred, "the head of the republic emphasized.