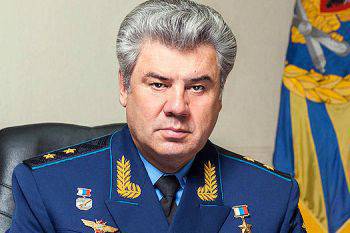 The Russian fifth-generation multi-role fighter PAK-FA T-50 will be tested in real life at numerous combat training events in 2016, when it will be commissioned by the Aerospace Forces of the Russian Federation. This was announced on Friday by the commander of the Russian Aerospace Forces, Colonel General
V. Bondarev
.
The plane, or rather a promising front-line complex
aviation
, was developed to replace the Su-27 aircraft fleet.
Tests of this complex have been going on since the end of January 2010.
So that the reader does not accuse the authors of biased comments about the merits and demerits of the T-50, below is a comparative table with detailed characteristics of the main 5th generation aircraft from different countries.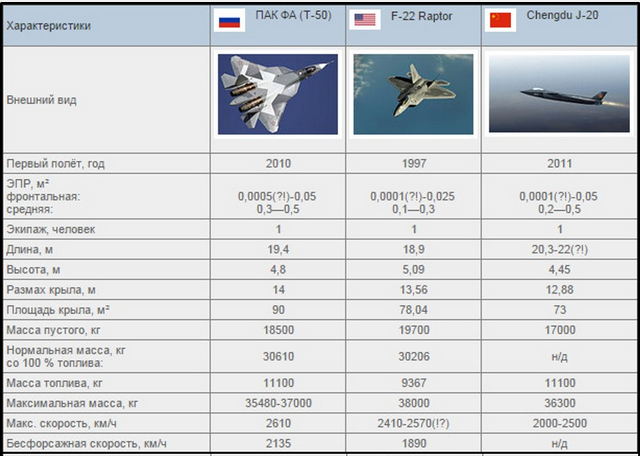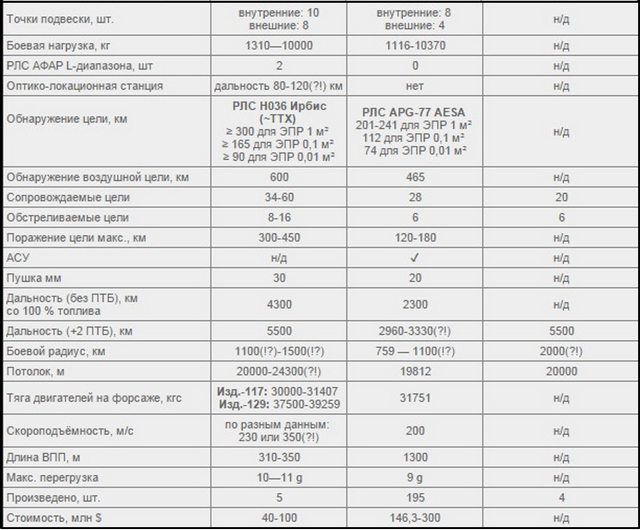 It will not be difficult for a literate person to figure out the pros and cons of a particular model.
Earlier, sources in the Russian Ministry of Defense and the Kommersant newspaper reported that according to the State Armament Program until 2020, 52 T-50 aircraft were to be received by the Russian Aerospace Forces (in 2016-2018 - 08 units each, in 2019-2020 - 14 units each). But due to the difficulties encountered in financing the project, the issue of supplying a batch of up to 12 units is still being considered.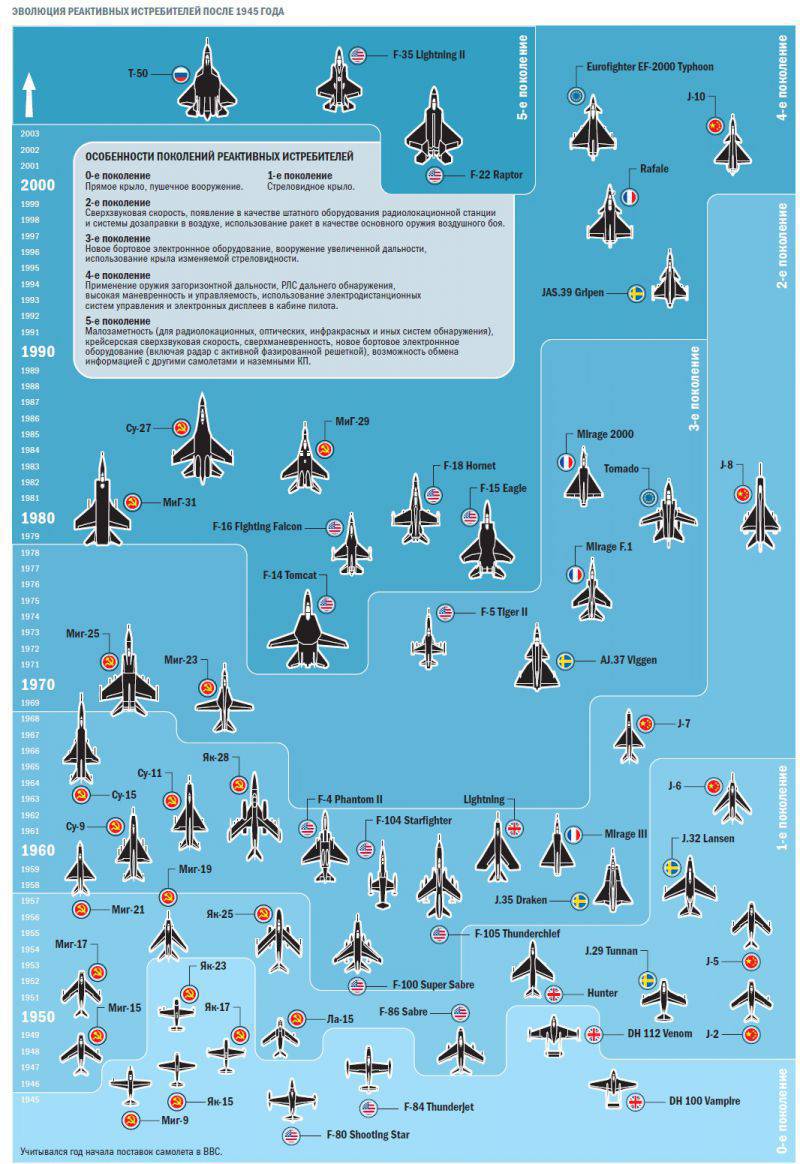 Deputy Minister of Defense of Russia
Yuriy Borisov
also confirmed plans to reduce the number of purchased T-50 aircraft: "In the new economic conditions, the original plans for the purchase of T-50 may be adjusted. It is better for us to have the groundwork in the form of the PAK FA and then the opportunity to move forward, squeezing out all the capabilities of the 4+ generation fighters (and 4 ++ too - editor's note), "he said.
Crises and the state of underfunding will sooner or later pass, so the troops will see this beautiful car, and in large numbers.
The evolution of the creation and development of jet fighters after 1945 of the last century is shown in the diagram below.