Many Polish media outlets, including the Kresy.pl edition, replicated Arseniy Yatsenyuk's statement made by him in the presence of Polish Prime Minister Eva Kopach at the memorial cemetery in Bykovnya, where the remains of Polish soldiers who were shot by the Bolsheviks during the Stalinist repression are buried.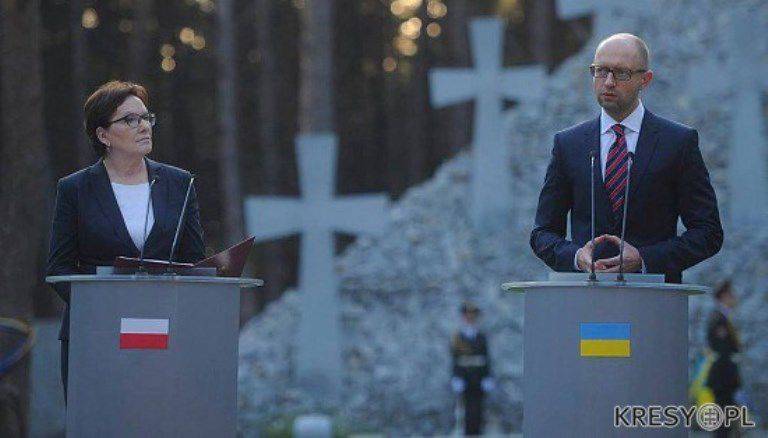 In his speech, Yatsenyuk declared the criminal nature of the Molotov-Ribbentrop Pact, which "was directed not only against Poland, but also against Ukraine."
He noted that Bykovnya "is the site of the tragedy of Poles and Ukrainians," therefore, "Poland and Ukraine should show unity to the whole world in the conditions of Russian aggression."
"In this holy place, we must swear that we will continue to fight for the freedom and independence of a democratic world," the prime minister said.
PolitNavigator
.
According to him, "in the civilized world there is no place for imperialism and totalitarianism, and those who follow this path must end with a tribunal in The Hague."
Yatsenyuk stressed that the unity of the two countries is "the axis of our common European future."
He finished his speech with the words: "Long live Ukraine! Long live Poland! "
"PolitNavigator" reminds that as a result of the signing of the above-mentioned Pact in 1939, Western Ukraine withdrew from the power of Poland and merged with Central Ukraine. For the first time, the shooting of Polish officers was mentioned in the article "The murders of the GPU, also in Kiev," published by the Berliner Börsen-Zeitung in September 1941.