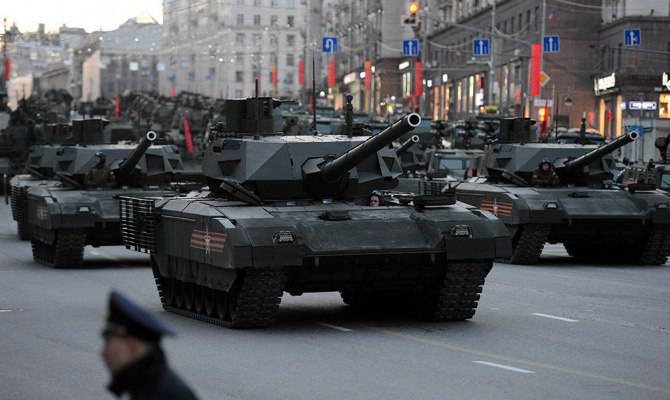 Much to our regret, the tapes of news agencies have increasingly begun to be filled with reports of a military threat to the Russian Federation. The United States of America, the NATO bloc and some UN member states are increasingly claiming that Russia is aggressively inclined to be. Numerous refutations and the statement of the fact that these data controversies are indifferent lead to nothing. The political elite of Washington continues to bend its line, entirely aimed at discrediting Moscow.
NATO bases are inexorably growing around the Russian Federation. Trying to conquer a new region in the post-Soviet space, the White House initiates the "color revolutions", after which pro-Western leaders come to power, seeking to introduce NATO troops or the US military into the former Soviet republics.
As they say, there is no smoke without fire. Many, both Russian and foreign military experts, have long concluded that the main factors influencing the creation of a conflict situation in a particular region are and will remain natural resources, such as oil and gas. At the same time in the visible future to this exhaustible wealth of the planet will be added more and clean, fresh water (Lake Baikal approx, editorial).
As is known, States that position themselves as a world hegemon, strive to gain superiority and leading positions around the world. In fact, the only people who are practically openly opposing the actions of America are Russia. In turn, Washington, which by all means tries to drag the world community into its thread of thinking, doesn't like it very much. When political statements become scarce, the United States begins to "play with its muscles", declare some need to strengthen its forces in the Baltic States, expand the American missile defense system in Europe and the Far East, or provide assistance to supposedly oppressed peoples, inside some small state with point of view of geopolitics.
All these factors contribute to the fact that Russia is forced to constantly develop its military industry and conduct full-scale re-equipment of troops with new models of weapons and military equipment, capable, if necessary, to resist any possible aggression.
In addition, the century of new digital technologies itself requires the corresponding re-equipment of weapons and equipment of the Ministry of Defense of the Russian Federation. It is clear that to restrain the onslaught of the enemy is truly the best
a tank
T-34 of its time, these days is not entirely appropriate. That is why we are increasingly hearing about the replacement of some tanks by others, air defense systems are being improved, the Ground Forces are being re-equipped, the fleet is getting new ships and so on.
Such a state as Russia is simply obliged to have a decent army equipped with the latest technology, capable only of its existence to repel even the thoughts of a possible opponent to engage in real combat!