Washington announced the easing of several decades of sanctions against Cuba. After the mutual opening of diplomatic missions of the two countries on their territories, the US authorities lifted the ban on the opening by American companies of their representations on Liberty Island. Now American financial structures will be able to operate in Cuba through their subsidiaries. Does this mean that the first NGOs with a "bright human rights" orientation may appear in Cuba very soon? ..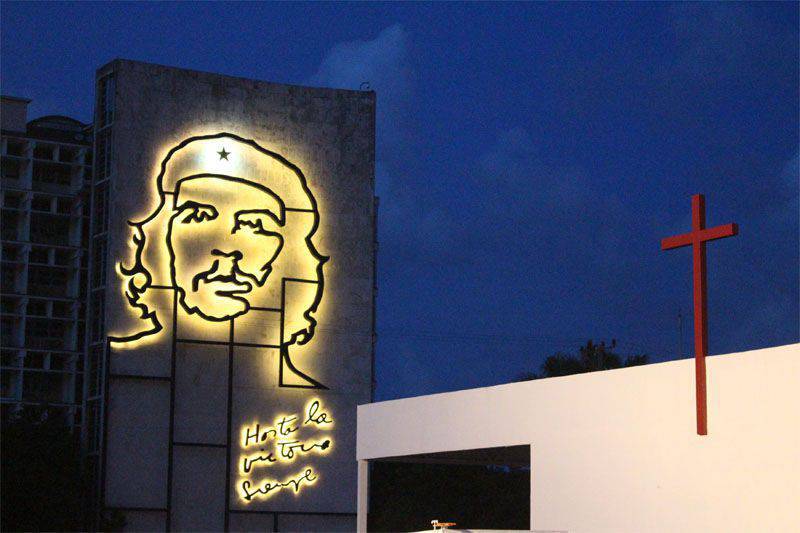 In addition, American companies will be able to create joint projects with Cuban structures, the overwhelming majority of which are state-owned.
Русская служба BBC
reports that Washington is going to open regular flights between the cities of the United States and Liberty Island. Also, by the end of the year, direct mail between the two states will resume.
The US authorities report that they are "working out" the so-called roadmap, according to which cooperation with the official Havana may deepen. It is noteworthy that Washington does not impose special conditions on Cuba in the style of "improve the human rights situation," as the United States usually does. This can only say about one thing: Washington realized that it would not be possible to change the Cuban system by isolation, but decided that here, too, it could try to implement the Maidan option.
In this regard, I recall how some time before the invasion of the "coalition" in Libya, American leaders shook hands with Muammar Gaddafi and announced plans for "beneficial cooperation" ...