World Trade Analysis Center
weapons
(
TSAMTO
) publishes information that Irving Shipbuilding is starting construction of a patrol ship of the Arctic zone for the Canadian Navy (AOPS class) at the shipyard in Canadian Halifax. The conclusion of the contract between the Ministry of Defense of the country and the company took place back in January of this year. According to the data published by TsAMTO, Irving Shipbuilding requested for the construction of five patrol ships in the Arctic zone 2,56 billion US dollars. In this case, the contract provides for the subsequent order for the Canadian Navy of the sixth similar ship.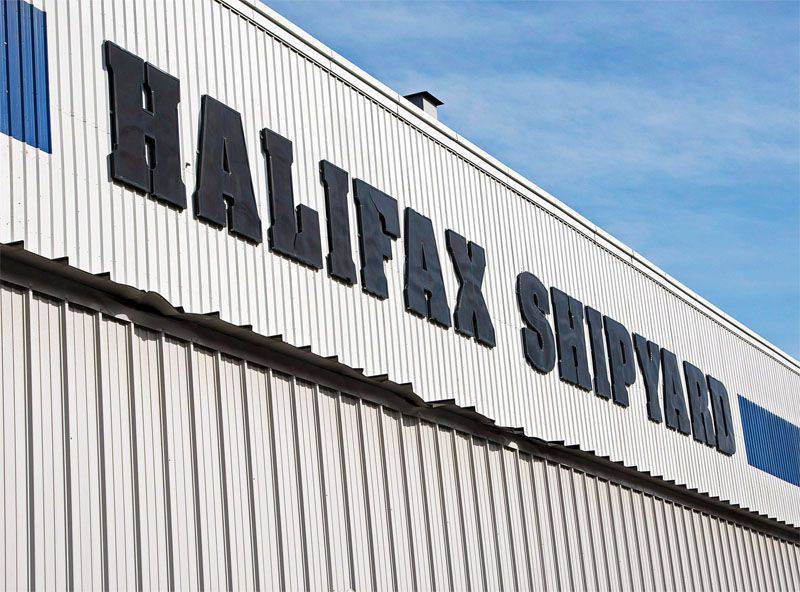 It is reported that the names of the class AOPS ships for the Canadian Navy have already been selected. The ships will be named after those who showed themselves during the service on
navy
famous people in Canada. The lead patrol ship of this project will be called the "Harry DeWolf."
For reference: Harry DeWolf (aka Henry George DeWolf) is the vice-admiral of the Canadian fleet, who showed himself during the Second World War and, as the Canadians themselves report, "during the Cold War." DeWolf commanded (at different times) warships of the Canadian Navy. In 50, he worked at the Canadian Embassy in the United States as a leading military adviser. Subsequently, he was appointed commander of the main headquarters of the naval forces of the country.
The names for the other ships of the Arctic class of the Canadian Navy are: "Margaret Brooke", "Max Bernays", "William Hall" and "Frederick Rolette".
The contract provides for the following deadlines for the delivery of AOPS class ships: "Harry DeWolf" should be commissioned by the Canadian Navy in the 2018 year. The last ship of the series is in 2023.