The US Department of Defense states that it intends to revise the program of military training of the armed wing of the so-called "moderate Syrian opposition." American edition
The Wall Street Journal
writes that the changes in the program are associated with the "need to increase the effectiveness of the fight against ISIS." What kind of "effectiveness of the fight against ISIS" is generally referred to, if the "moderate Syrian opposition" directs all its attacks on Syrian government troops? .. Anyway, since when did the "moderate Syrian opposition" oppose ISIL?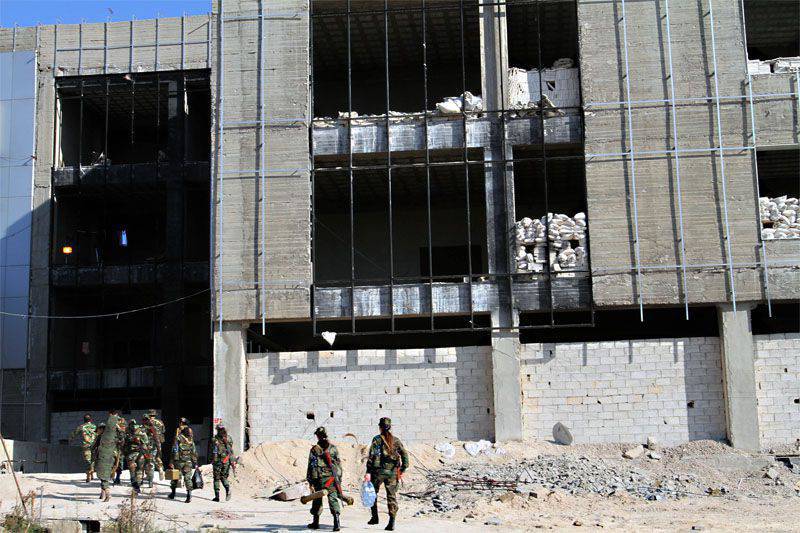 What will be the changes in the training program? If you believe the Pentagon, then, first, there will be a significant reduction in funding (at the moment, according to
TASS
, The United States has already spent about half a billion dollars on training and arming the "moderate"), and secondly, American instructors will train small groups that have previously gained combat skills. In addition, the Pentagon is going to give the right to "trained" representatives of the forces they support in Syria to challenge
aviation
support for striking the enemy. And coalition aviation must again miss ...
TASS with reference to the news agency
Associated Press
reports that Washington is considering the possibility of including instructed representatives of the "moderate opposition" in larger armed groups — for example, in Kurdish troops. This is supposed to be the "decisive factor" in the fight against the so-called Islamic State.