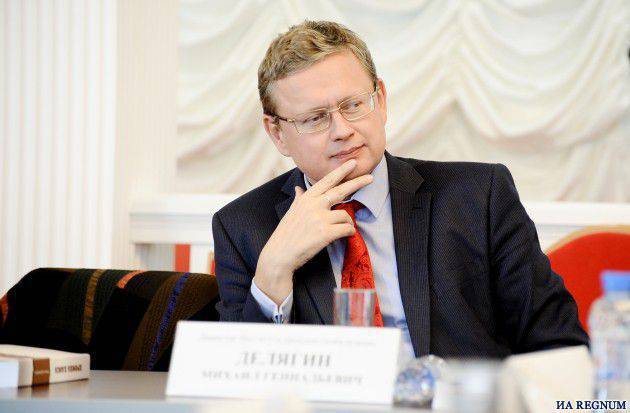 Mikhail Delyagin believes that by next year the political situation will change.
"The past elections are a passing event, a rehearsal of the storm that awaits us in 2016. An opportunity to see whether the Crimean freeze continues or not, "economist Mikhail Delyagin said at a round table on September 16 in the press center of IA REGNUM. He noted that the federal government has many problems ahead. "Everyone understands that the economic crisis will develop and develop into a political one. The numb power is waiting to be covered. The wonders of technology are taking place within this trend. The federal agenda is dictated, but in the regions too much importance is attached to it, as if there are no problems of their own. When the elites start to fight each other fiercely, it is even good for the regional authorities, because it distracts from problems, "the economist noted.
Delyagin called "good
news
"That the political system as a whole has been preserved. "Fair Russia" has not gone anywhere. They groped for the classic formula: Putin, Crimea, housing and communal services. In general, the main institution of politics is a good king, bad boyars. It struck me: even Zhirinovsky said that 1,5% of votes were stolen. This is what is called fair elections or close to that, "he noted. - There will be another governor in Irkutsk, the head of Tatarstan scored 96% - basically, the past elections brought good news, but by 2016, the situation will change very much. I'm not sure that the Crimean
история
will end. Our society will not jump out of the rut in which it is now, "the economist said.
Speaking about future elections, Mikhail Delyagin expressed the opinion that when a sharp deterioration of the situation occurs, the society rallies around power. "But this is not infinite. The problem is that we are in a state of crisis since 2012, since then the incomes of the population began to decrease. Now they say that the damned West is to blame for everything, they are believed, but this faith is beginning to weaken, "the economist concluded.