The Permanent Representative of the Russian Federation to the UN, Vitaly Churkin, stated during the Security Council meeting of the world organization that the militants of the Islamic State terrorist organization (IS) had managed to seize some of the channels that are used to supply Afghan drugs.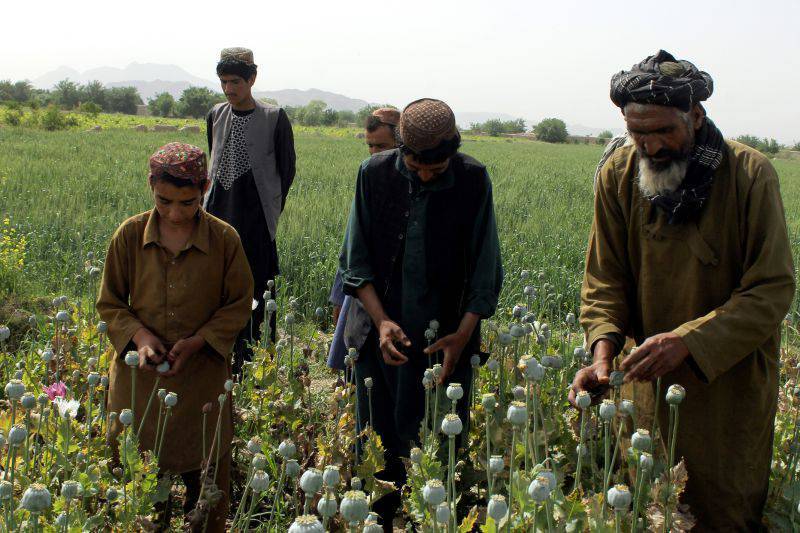 "The coalescence of criminal activities related to Afghan opiates to international terrorism remains, including in terms of strengthening its material base at the expense of drug proceeds. The situation was aggravated by the fact that, in order to gain access to new sources of financing for terrorist activities, the leadership of ISIL is trying to take control of Afghan drug trafficking. There is evidence that a group of militants from ISIL already control part of the channels for the illegal supply of drugs from the province of Badakhshan, "the newspaper quotes him.
"Sight"
.
Churkin stressed that the UN Security Council should carefully monitor and promptly respond to the changing drug situation in Afghanistan.
In turn, the head of the UN Office on Drugs and Crime, Yuri Fedotov, said that last year, the share of Afghanistan in world drug trafficking amounted to 85% in the supply of opium and 77% - heroin.
"The cultivation of opium poppy and its processing is one of the main directions of economic activity in Afghanistan. The gross opium production cost is estimated at 2014 in the 2,84 year of billions of dollars and makes up the 13% of the country's GDP, "he noted.
The fact that "this year of the conflict (in Afghanistan) has become one of the most intense," also said the special representative of the UN Secretary General in Afghanistan, Nicholas Hayes.
It is worth noting that September 1 Afghan Vice-President Abdul Rashid Dostum appealed to the Russian Federation with a request to provide the Afghan special services
weapon
, including airplanes, to fight the Islamic State group, which, he said, threatens not only Afghanistan, but the entire region.