General of the American Air Force Herbert Carlisle admitted that against the background of the increasing power of the Russian Federation and the People's Republic of China he is dreaming of restarting the mass production of the X-NUMX F-generation F-5 fighters. However, his dreams are unlikely to come true, writes the publication Fightglobal.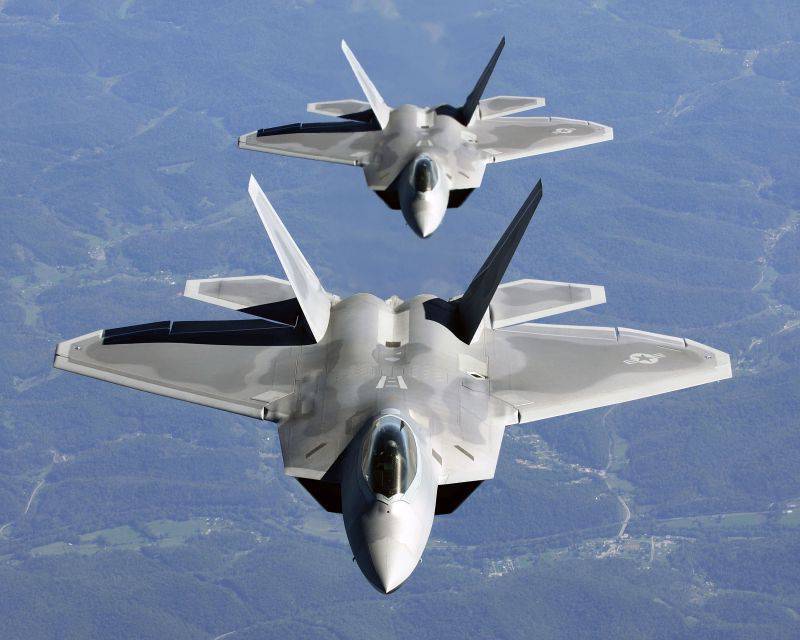 The general said that he "sleeps and sees" the resumption of production of the F-22, and he does not undertake to say "how much it will cost and whether Congress and the Pentagon will agree to such a move."
The publication notes that "the number of purchased F-22 was repeatedly reduced - first from 750 to 339, then to 195 aircraft." According to Carlisle, "this is the biggest mistake ever made."
"Thoughts about the resumption of production of F-22, most likely, will remain a dream, because the US government in the coming years is aimed primarily at solving three other tasks in this area - the production of the F-35 fighter-bomber, KC-46 transporter and long-range bomber ", - quotes the newspaper edition
Look
.
As a temporary measure (instead of resuming production of the F-22) until the creation of the 6 fighter generation (promised by 2020), the United States Air Force proposes to upgrade the F-15C and talk about "closer cooperation of the F-35 and F-22".
"F-35 is not intended to provide superiority in the air; it was designed to work primarily on ground targets while the F-22 is doing work in the air-to-air area. The purchase of the F-22 has been curtailed, and now there are not enough aircraft available to ensure air superiority. "
- Fightglobal leads the words of the Chief of Staff of the Air Force Mark Welch.
In his opinion, the Pentagon "should complement the F-22 in the short term," and this can be done "by upgrading the previous-generation fighter F-15C, which, in particular, can be equipped with the latest radars, which will allow fighter competitive in its field for the next 10 years. "
The general believes that "this is the only way to maintain air superiority if the production of the F-22 is not restored."