The Deputy Minister of Defense of Ukraine, Yuri Gusev, told a briefing in Kiev on the process of preparing the country's armed forces for the winter period.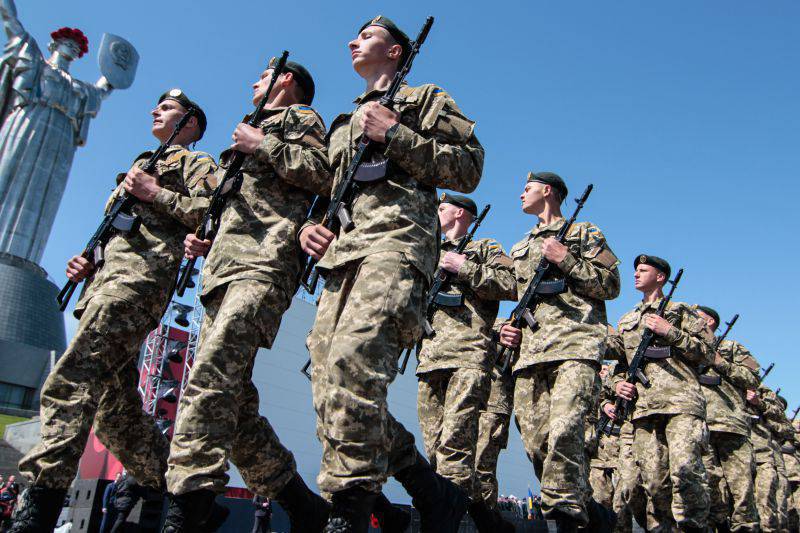 "For the first time in
stories
We provided the Ukrainian Armed Forces with winter jackets of the mobilized 4 and 5 waves of mobilization. Today, winter jackets and pants have already formed reserves in warehouses that allow the army to be provided. According to separate instructions of the Minister of Defense, additional supply of goods is bought in addition, "he said.
"Military Industrial Courier"
.
The deputy minister noted that by now the troops are fully provided with stoves and almost completely with fuel. In addition, according to the head of the tender committee of the Ministry of Defense, Oleg Svirko, almost all positions on the supply of materials for the Armed Forces of Ukraine have been purchased, in particular, the military personnel are fully provided with summer uniform, and now stocks of warmed pants and coats are being formed.
"New winter socks, which are already under new berets, have already signed agreements for them, deliveries will begin in 10 days. The cost of summer socks - 30 UAH, winter - 45 UAH, "he added.
Meanwhile, a volunteer, adviser to the Ukrainian president, Yuri Biryukov, reported on a number of problems on the ground.
"The ministry provided supplies to the united center of clothing support for the Ukrainian Armed Forces. But then the paper problem begins between the service of the rear of the General Staff and the rear services of the military units, since there are no specialists in the latter. They stopped cooking 4 a year ago. Now tankers and gunners are assigned to the positions of chiefs of food and clothing services, who learn along the way, "he said.
According to Biryukov, equipment purchased and delivered, but this does not mean that it was issued to soldiers.
"Now there is a provision for clothing, that the form is issued every six months. Earlier, the Ministry of Defense did not have a reserve, but only this year we dealt with the issues of formation of a reserve and in 2016 we expect to issue fighters regardless of whether it is a conscript, or mobilized, or a contractor - the entire annual set at once. And then only add only in case of loss under combat conditions, "he stressed.