Edition
Financial Times
published a material in which it is said that Russian President Vladimir Putin is preparing a "new international adventure" with the so-called green men.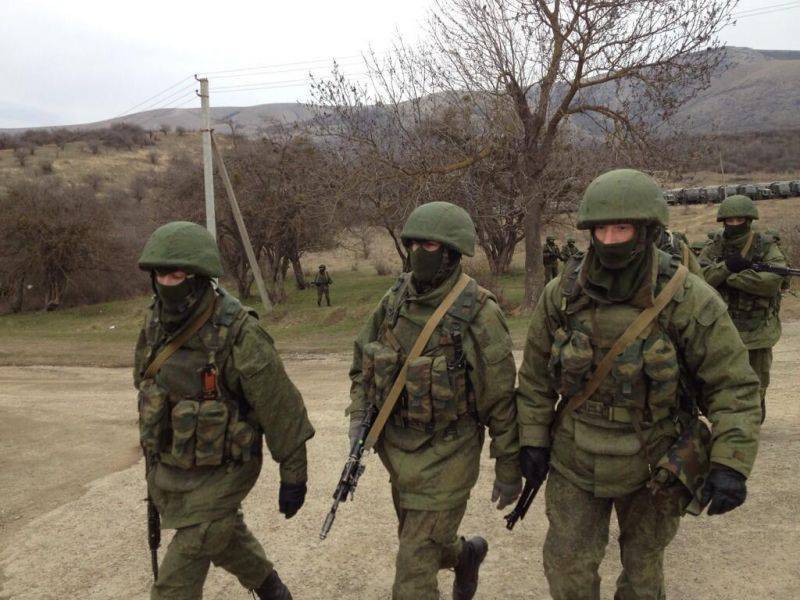 "Remember the little green men, the Russian military in unmarked uniforms, first appeared in the Crimea last year? (...) Perhaps the "green men" appeared again - this time in Syria, where Vladimir Putin is plotting another international adventure, "- quotes an excerpt from the article
Gazeta.Ru
.
Syria has been the main ally of the Russian Federation in the Middle East for quite some time, but suddenly it had strategic importance. Putin does not hide the fact that he strengthens the presence of Russia in Syria, and the head of the Russian Foreign Ministry, Sergey Lavrov, acknowledged that Russia is still being shipped to this country
weapon
.
"Maybe the activation of Moscow's policy on Syria is simply a diversion in order to divert attention from Ukraine. (...) Maybe Russia is determined to ensure the survival of the Assad regime in Damascus at any cost. Perhaps, Moscow believes that the regime is collapsing, and Putin is strengthening Russia's military presence in order to ensure Moscow's role in the "post-Sadad" era, "the newspaper notes.
According to the author of the material, the most likely option is that the Russian Federation is using the Syrian situation, "to demonstrate its power and expand its influence in the Middle East," while the future steps in Moscow have not yet been considered.
"To influence the state of affairs in Syria is currently trying to such a number of forces that the appearance of" green men "does not greatly worsen the situation. But, apparently, no matter what Putin does in Syria, Russian intervention is unlikely to improve the situation, "concludes the publication.