In Poland, however, the monument to General I. D Chernyakhovsky was dismantled, installed at the place of his death in the small town of Penenzhno (formerly Melzak, which was part of East Prussia). The head of Penenzhno announced that fragments of the obelisk will be sent to the warehouse, and that this decision was made on the basis of taking into account the opinion of the Poles. On the basis of taking into account the opinion not of those Poles who now live in Penenzhno, not without the participation of Chernyakhovsky who turned from Prussian
Polish
city?..
History
"Poles" have these Poles forgotten?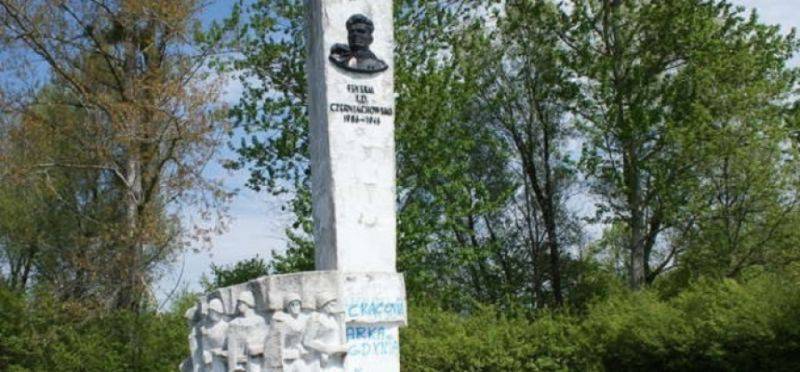 The fact of the dismantling of the sculpture outraged the Russian embassy in Poland.
RIA News
cites the statement of the representative of the diplomatic mission of the Russian Federation in Poland:
These actions of the Polish side arouse our strongest protest and deep indignation. Although formally the decision to demolish the monument was made by local authorities, we see a direct connection between this blasphemous action and the atmosphere created in Polish society with the active participation of officials and leading Polish media about the liberation of Poland by the Soviet Union from Hitler's occupation in 1944-1945 years . The denial of the liberation mission of the Red Army, the indisputable fact that it was thanks to it that the very existence of the Polish national state and the survival of the Polish nation was ensured, not only contradicted the truth of history, but also deeply immoral, offensive to the sacred memory of more than 600 thousands of Soviet soldiers and officers who died during the liberation of Poland.
In connection with the dismantling of the monument, erected in honor of the Soviet military leader, the Polish Ambassador to the Russian Federation Katarzyna Pelczyńska-Nalench was summoned to the Foreign Ministry of the Russian Federation.
That the Russian embassy in Warsaw is outraged at the dismantling of the monument to Chernyakhovsky is understandable. But where were the Russian diplomats before, because in Poland they have been talking about the dismantling of this monument all the time lately? Why no measures that would have allowed to save the monument, in fact, was not taken? By the way, in Penenzhno there were proposals from the authorities of the Kursk region about the possibility of transferring the monument to a Soviet general.