The lower house of Kazakhstan's parliament ratified an agreement with Russia on the transfer and use of the Balkhash hub in the Russian missile attack warning system (SPRN), the newspaper reported
Look
.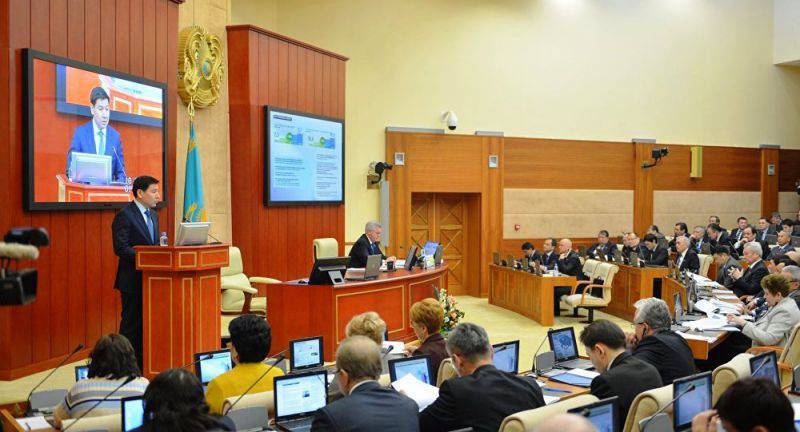 "The Balkhash hub is used by the Russian Federation in the EWS system on the basis of an intergovernmental agreement of December 14 from 1994. The new document on the use of this object was signed by the parties in December 2014 of the year and replaces the previously existing agreements, "the conclusion of the chamber on the bill states.
"The signing of the new agreement was dictated by the need to revise its individual provisions and to take into account the interests of the Republic of Kazakhstan on the use of this node," said Defense Minister Okas Saparov at a meeting of the parliament.
The document includes several new conditions. "Firstly, (supposedly) a phased transition to the joint operation of the Balkhash hub and the organization of training for Kazakhstani military personnel. Secondly, by the end of 2016, the Russian side undertakes to implement measures for issuing information from the missile attack warning system and the space monitoring system to the state and military control points of the Kazakh side, "said Saparov.
In addition, the new agreement has significantly reduced the size of the land used by the Russians within the Balkhash node.
"The agreement corresponds to the foreign policy course of friendship and mutual cooperation of our states. The Balkhash center plays an important role in ensuring the military security of the Republic of Kazakhstan and the Russian Federation, "said the Minister, addressing the deputies before voting.