One of the OSCE structures is the so-called (called) ODIHR. This is the Bureau for Democratic Institutions and Human Rights. And this bureau, as it itself reports, "having conducted an extensive analysis," concluded that the authorities of the Crimean peninsula "violate the rights and freedoms of the inhabitants of Crimea". According to representatives of the ODIHR, "violation of rights" on the peninsula began in February-March last year and does not stop until now.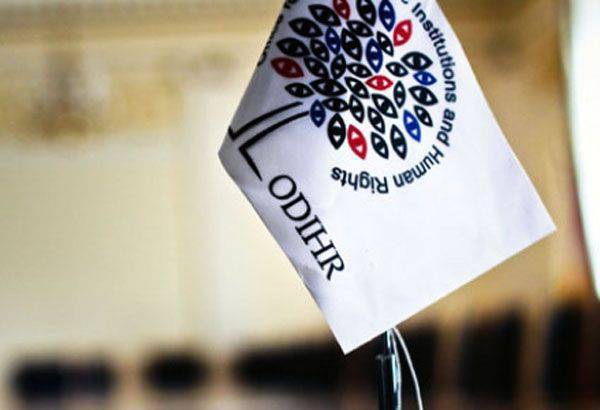 It should be noted that "the fact of violation of human rights in the Crimea" is witnessed by the ODIHR's Kiev office, which is indicated in the official
bureau website
.
From the text published on the OSCE / ODIHR website:
Since the occupation and annexation of Crimea by the Russian Federation at the beginning of 2014, the exercise of human rights and fundamental freedoms there has radically deteriorated for a large number of residents and displaced persons - in particular, for pro-Ukrainian activists, journalists and the Crimean-Tatar community.
Reportedly, the report was prepared with the participation of the OSCE High Commissioner on National Minorities.
It seems that in this situation, Mustafa Dzhemilev or Refat Chubarov, who are going to start the "blockade" of the Crimea on September 20, presented himself as the high commissioner. If it was not Dzhemilev, but the real high commissioner - Astrid Thors, then when will Mrs. Thors care about the rights of national minorities in Lithuania, Latvia, Estonia and Ukraine? When will raise the issue of non-citizens? When will publish a report on the violation of the rights of Russian journalists in the "Square"? Or Thors and all ODIHR do not pay for it? ..