The US military found several (at least 4's) Russian helicopters on one of the Syrian airfields, reports
Lenta.ru report
message from Reuters.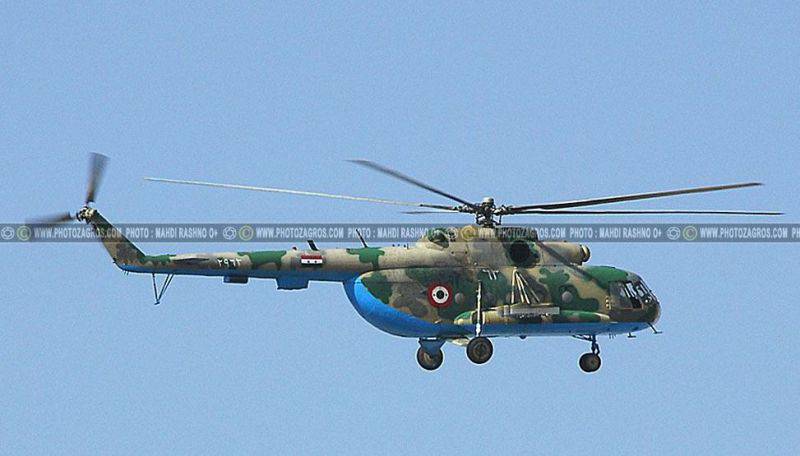 Syrian helicopter
"At the aerodrome at least four helicopters were fixed, including combat ones. It is unknown when Russian helicopters arrived in Syria, "a source in Washington told the agency. Model helicopters are not listed.
On Monday, the agency announced the delivery of seven to Syria in Latakia
tanks
T-90 The Syrian ambassador to Russia Haddad denied this information.
Earlier, the Pentagon announced the transfer to Syria of Russian armed units "without identification marks." The State Department on this occasion even noted that "the United States has the tools to further isolate Russia," and called for an end to the provision of assistance to Assad.
In turn, the Kremlin noted that they support Assad as "the most effective force in the region", especially since the "antiterrorist coalition led by the United States does not give a clear explanation of how to resolve the conflict."