Information appeared on the Internet that money was laundered for the supply of so-called armored caps for ATO needs. The military personnel of the 128-th brigade of the Armed Forces of Ukraine, having tested the protective structures they had supplied, found out that the term "armored cap" can be replaced with just "cap", since the design does not even withstand an automatic shot and easily makes its way through a Kalashnikov light machine gun. Reports the Ukrainian portal about it
"Depo Transcarpathia"
going under the motto "Only for dill."
About the situation on the page
Facebook
the representative of the "volunteer" corps of Ukraine, Lyudmila Bandurchak, also related to the Transcarpathian Regional State Administration.
She published photographs confirming the fact that there was no armor for the structures that (in the estimates of the Ministry of Defense of Ukraine) cost tens of thousands of hryvnias.
Using "armored caps":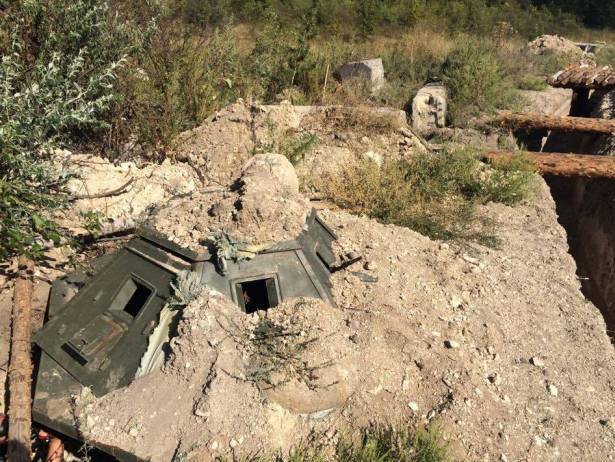 Testing armored caps by the Ukrainian military: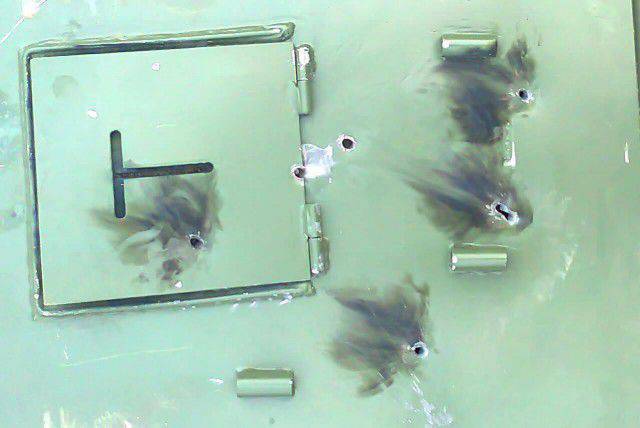 In addition, Bandurchak announced the words of discontent, which on this occasion expressed the servicemen of the 128 brigade.
Ludmila Bandurchak writes that after the publication of substandard "armored caps", the 128 Brigade servicemen who revealed the absence of real armor are under pressure, and they are forced to pay for "property damage":
Dear Commander-in-Chief Petro Poroshenko. I appeal to you publicly, since the situation has already reached the point of absurdity! I am ready to bear responsibility for this post, which belongs to me, and which caused a resonance in social networks! Therefore it is not worthwhile to press the guys who really heroically went through the whole war and the biggest battles! (...) Is this thanks from the Ministry of Defense? Now an investigation has been scheduled for the guys, they are being demobilized and forced to pay 22 thousand UAH! I am ready to incur responsibility together with those who rasbranil millions on a combustible form, on poor-quality food and equipment and did not incur any punishment! Ready to answer, so the guys left alone! I note that the Ministry of Defense is putting pressure on the whole brigade! Maybe you need to collect money and bring it in person, so that they are already left alone and allowed to go home!