American edition
Washington examiner
It comes out with material entitled as follows: "The Russian press has been silenced for false statements about ISIL." The article describes how the head of the US State Department press service, John Kirby, refused to answer questions from a Russian journalist.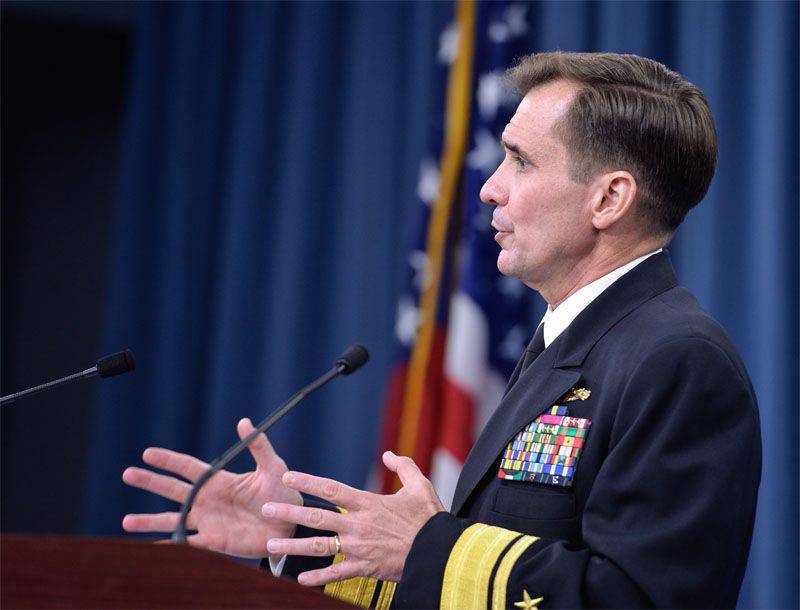 Andrei Sitov, representing the TASS news agency, asked Kirby, who during the briefing repeatedly called Bashar al-Assad the main culprit of what is happening in Syria:
But quite a few people believe that the policy of the United States and your allies is responsible for the existence and expansion of ISIL in Syria, which consists in influencing foreign authorities and in attempts to change regimes. What do you think about that?
John Kirby stated that he was not going to comment on this statement. Then, after Kirby answered other questions, the Russian journalist again turned to the official representative of the US State Department, asking:
What do you think, what country has become better after the United States implemented a change of the ruling regime in it?
Kirby's answer:
How do I think it has become better in Iraq without Saddam Hussein? I think it is better, and many Iraqis, if you would talk to them, are of the same opinion.
Andrey Sitov
:
And in Libya?
To this, Kibri replied that the Russian journalist was making "false statements", and therefore he, Kirby, "no longer intends to answer such questions."
It is understandable - democracy, freedom of speech ...