Moldovan Minister of Defense Anatoly Salaru ordered the demolition of a monument on the territory of the motorized infantry brigade in Chisinau
tank
T-34, which during the war years participated in the liberation of the republic from the Nazis, according to the channel
LifeNews
.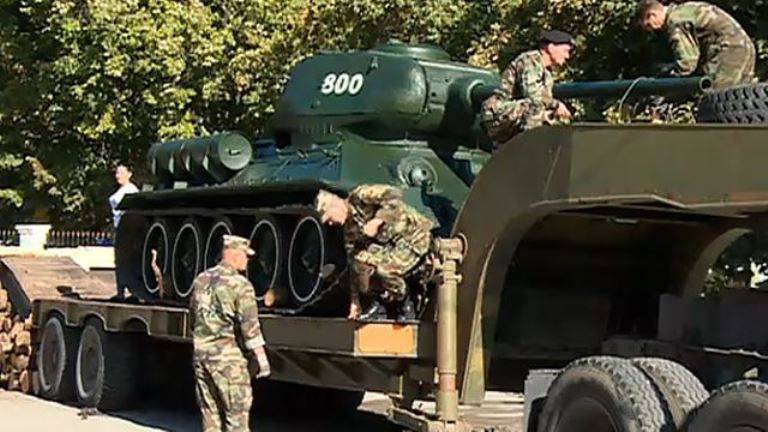 The Minister personally oversaw the dismantling of the monument and advised everyone nostalgic for the USSR to yearn about the past in museums, and not on the streets of the capital.
"We already have another state. We must educate the younger generation in different values,
- Said Salaru, announcing the creation of the museum, where they "send" all the monuments of the Soviet era. -
Let nostalgic for the Soviet Union lay flowers there and sing their songs. "
As it turned out, the head of the defense department saw an aggressive symbol in the monument.
"Such tanks are standing on pedestals all over Europe as a reminder: if you do not behave well, then we have such methods of establishing order. We cannot bring up the military with such symbols. "
, Said Salaru.
He was not embarrassed by the fact that the tank did not fight with the Moldovan people, but participated in the 1944 in the Iasi-Kishinev operation against the invaders.
The minister promised to look into other monuments of the Soviet period, including those related to the Second World War.