The deputy commander-in-chief of the Land Forces, Alexander Lentsov, said during a press conference that the paratroopers who arrived at the Ashuluk airfield during the Center-2015 exercise conducted a successful operation to seize two railway stations where the troops of the conditional enemy arrived.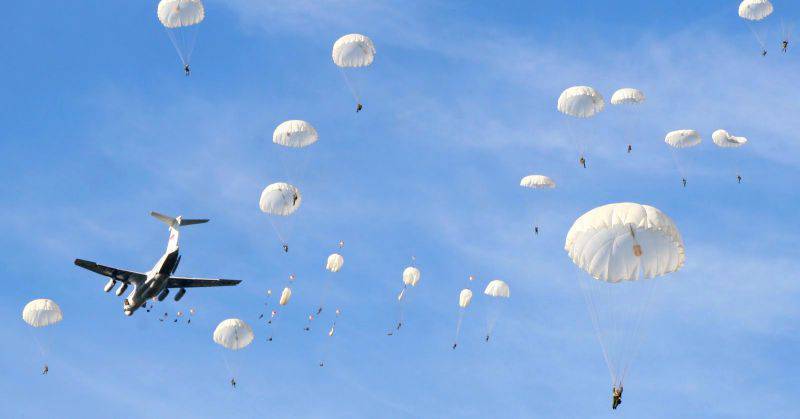 According to him, the fighters of the 31 unit of the airborne assault brigade parachuted and "occupied" the airfield, which belonged to the conditional enemy, ensuring the landing of the main forces of the 98 airborne division. The next step was an attack on two nearby unloading stations - Tambovka and Ashuluk, which are currently receiving the main forces of the 2 Guards Combined Arms Army. The task of the airborne assault unit was to ensure the safe concentration of troops in the places of the upcoming exercises.
"We are planning to concentrate divisions, units and connections today by the end of the day. They will be handed orders for the upcoming hostilities, and after appropriate planning of the 2 army formation together with the airborne units will begin a special operation at the Ashuluk training ground, "Lentsova said.
TASS
.
The deputy commander-in-chief emphasized that the conditional enemy would have to create conditions for the soldiers of the 2 Army that would be as close as possible to the real ones.
"On the routes from the station Tambovka to the areas of dispersion (more than 90 kilometers), units periodically get ambushed, on mined sections of roads, raids and sabotage. The unloading station is being mined, and approaches to it, "said Lentsov, adding that the" enemy "forces were actively" firing "at the unloading stations before the deployment of the main forces.