The Syrian military was able to repel an attack organized by militants of the Islamic State group in the area of ​​the city of Palmyra on the territory of Syria, destroying the 6 terrorists.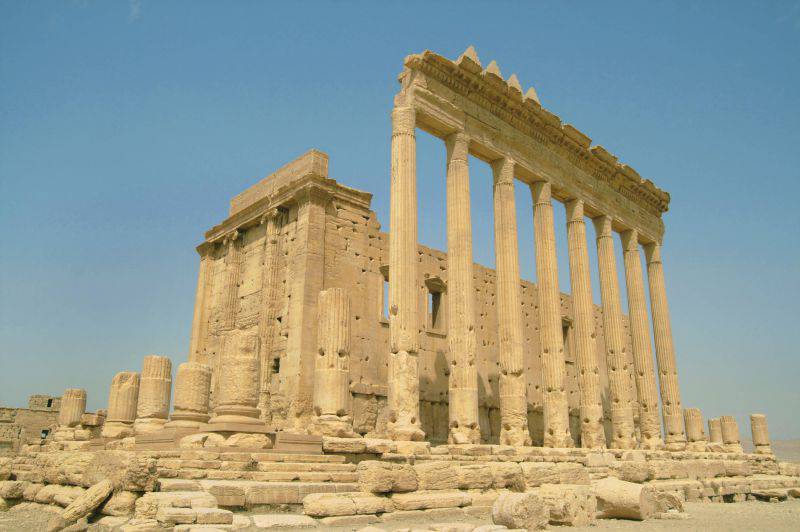 The forward positions of the Syrian armed forces are at a distance from 4 to 7 kilometers from the ancient city. Every day they are attacked by small mobile action groups.
"On Monday night, we were again attacked by two groups of militants. We managed to repel the attack. At least, six militants were eliminated and one enemy tank was destroyed, "the RIA Syrian officer quotes as saying.
"News"
.
The fighting in 16 kilometers from the city of Palmyra in the area of ​​the Jazal and Tel Abiyad oil fields has been going on for four days in a row. According to the Syrian military, so the militants are trying to distract them from the attack on the city of Palmyra.
Group IG total number of up to 2.5 thousand people was able to capture the ancient city on May 12. The military there had to retreat after an eight-day assault. Capturing Palmyra, the terrorists mined
historical
monuments and blew up three ancient temples.
According to one of the participants of the defense, the militants from the provinces of Idlib and Rakka united to attack the city, which houses a monument on the UNESCO list - the ruins of ancient Palmyra. In eight days, city defenders managed to destroy the order of 600 militants. The own casualties of the Syrian military were 85 killed, 50 injured and 50 missing.