Volodymyr Demchyshyn, the Minister of Energy of Ukraine, said that the Kiev authorities believe that 250 dollars per thousand cubic meters of gas are not a fair price.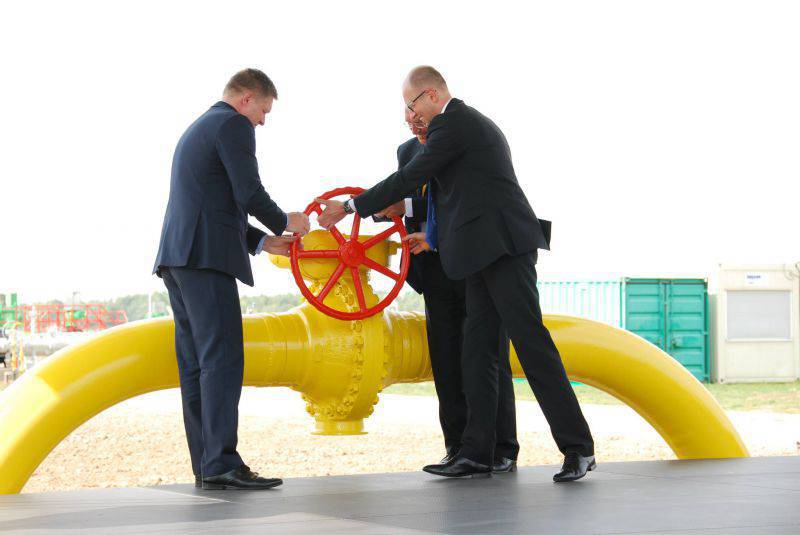 "We believe that 250 dollars is not a market price ... We are ready to pay a market price - European, but it cannot include transit, because in order to transport to the western border, you have to pay us for this transit", - quotes his newspaper
"Sight"
.
Demchyshyn noted that Ukraine is going to pump 2 additional billion cubic meters of gas into funds received from creditors.
In August, there were reports that the cost of purchasing European gas by Naftogaz of Ukraine in the second quarter was 11% higher than the purchase price in the Russian Federation. Gazprom sold gas to Ukraine at the price of 247.18 dollars for 1 ths cubic meters, while the weighted average price of imports of European gas, taking into account transportation, reached 275 dollars for 1 ths cubic meters.
It is worth noting that earlier, Deputy Prime Minister of Ukraine Valery Voshchevsky said that the country's energy sector is in pre-infarction condition, and political disassembly between Yatsenyuk and Poroshenko, which "tear apart not only energy, but also Ukraine," was the cause of the disaster.
"For almost four months I was in charge of leadership at the anti-crisis energy headquarters. Unfortunately, the Ukrainian energy industry today is in a pre-infarction state. I will tell you more, the government does not control the situation in the energy sector. The contradictions between the two heads of government are so obvious that today they are breaking not only energy, but also Ukraine. The locomotive, which is called the government, has two drivers - one on Bankova (the presidential administration is located there), and the other is on Grushevsky (the address of the Cabinet of Ministers), "he said.