As is known, there are wars "hot", "cold", "informational" and even "sanctions". The Ukrainian political panopticon has become the author of the "petitionary" war. A few days ago, a petition was discussed on the need to appoint the governor of the Odessa region, Mikhail Saakashvili, as head of the Ukrainian Cabinet. In a short time, the petition scored on the website of the Presidential Administration of Ukraine the necessary 25 thousands of votes for the country's authorities to discuss. Now a kind of anti-petition for Saakashvili has appeared.
The official
Online
President of Ukraine posted a petition, the author of which calls for the removal of Saakashvili from his post. The main argument is that Saakashvili, while he was head of the Odessa Regional State Administration, did not fulfill his previous obligations. The text of the petition says that Saakashvili is fighting corruption only in words, his fight against bureaucracy is superficial, and in general he is not able to attract the investments necessary for the development of the region. Now Ukraine is looking forward to whether this petition will receive the thousands of votes necessary for consideration of 25.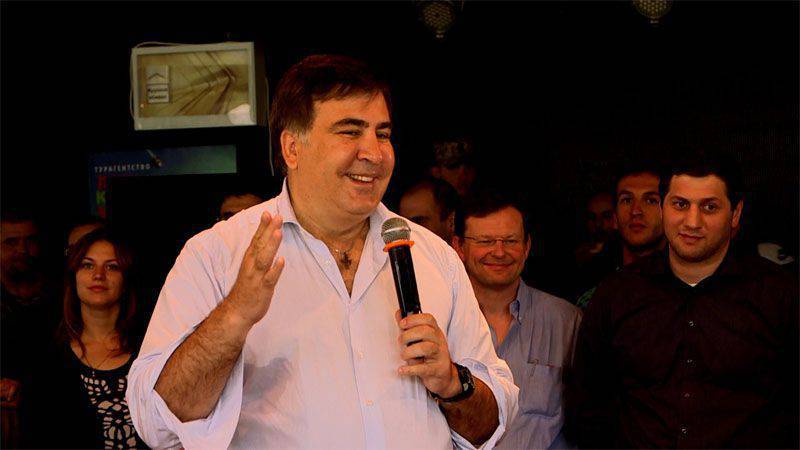 Commenting on the success of the petition on the appointment of Saakashvili to the post of head of the Ukrainian Cabinet, Petro Poroshenko said:
He (Saakashvili) would have been a wonderful prime minister, but only for Georgia.
Meanwhile, Saakashvili himself decided to intensify direct communication with Ukrainian citizens, for which he opened a public reception room in the Odessa administration. In all likelihood, the governor of the Odessa region is not going to abandon plans for moving to Kiev to a more significant position for themselves.