Kalashnikov developed a universal kit for the automaton of the same name, the installation of which allows to improve the efficiency
weapons
in terms of the "frequency of injury" at a distance of up to 300, m "at any time of the day and in different climatic conditions," reports
RT
with reference to the chief designer of the concern Sergey Urzhumtsev.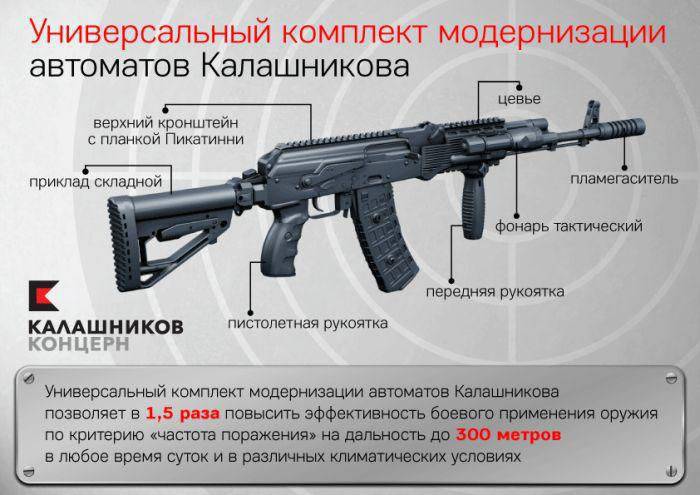 The kit is installed in 15-20 minutes on any AK, which is in service with Russian security forces.
According to Urzhumtsev, "the automatic received a modernized butt and receiver cover, a modern receiver pad and forearm, on which are integrated Picatinny slats (special brackets on which sights and various accessories are mounted)".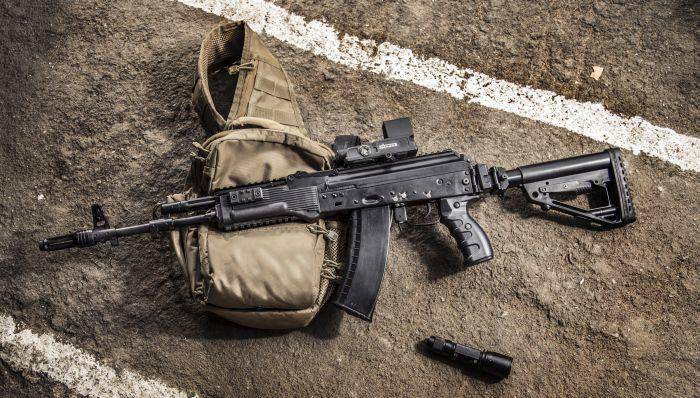 The kit also included "a new belt, a translator-fuse and an ergonomic fire control grip," the chief designer added, noting that these changes "will improve the weapon's ergonomics and its controllability when performing combat missions in various weather and climatic conditions."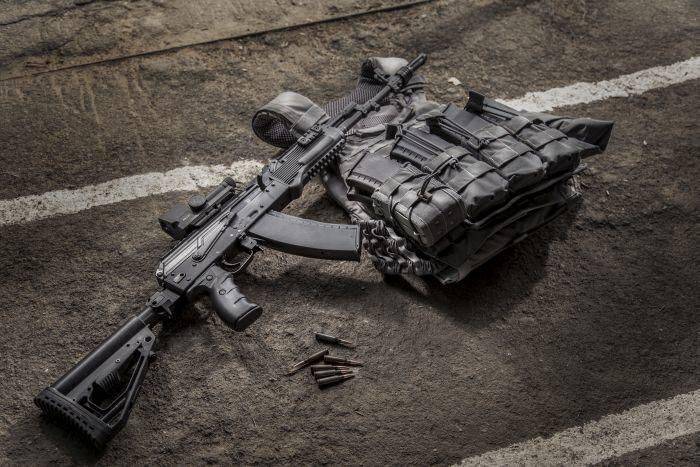 According to the developers, this retrofit kit "allows installation of additional equipment on weapons, such as modern optical-electronic aiming devices, laser designators, gun lights, low-noise shooting equipment and an effective flame arrestor." In addition, it is possible to install 40-mm grenade launcher and bayonet.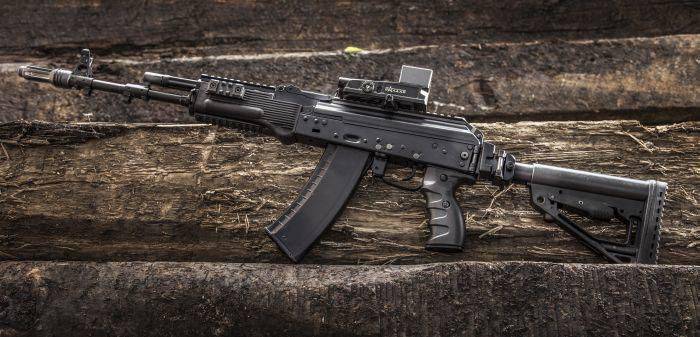 Representatives of the company explained that the kits are designed for installation on automatic machines caliber 5,45 mm and 7,62 mm.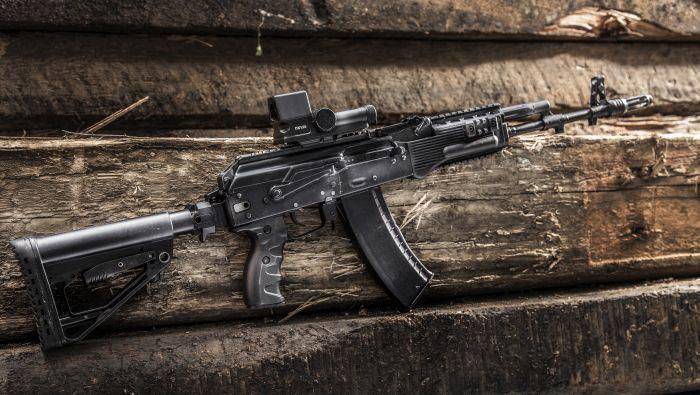 "Modernization of previously manufactured automata can be carried out both at industrial enterprises and directly in the military," the concern noted. "A modern rifle complex equipped with a new Kalashnikov modernization kit will be able to tune in to any tactical task and will significantly expand the possibility of using weapons."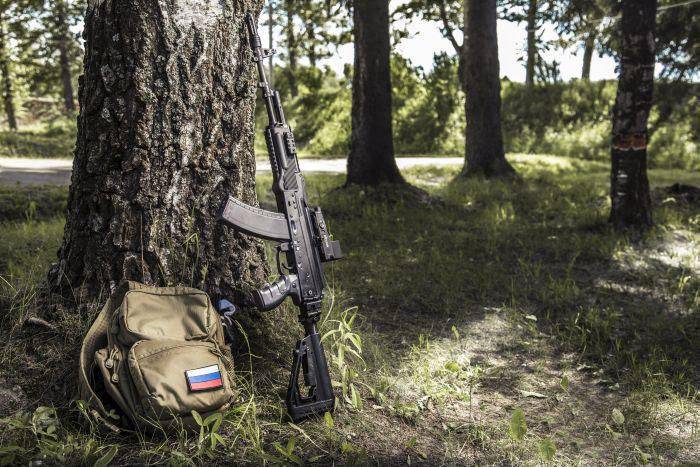 Currently, preparations are underway for mass production of products.