President of Ukraine Petro Poroshenko announced that the deputies of the Verkhovna Rada of Ukraine "should" vote for depriving themselves, as well as representatives of the country's judiciary, immunity. The fact that the law on depriving immunity of deputies of the Ukrainian parliament and judges has not yet been adopted, Poroshenko called possible "damage".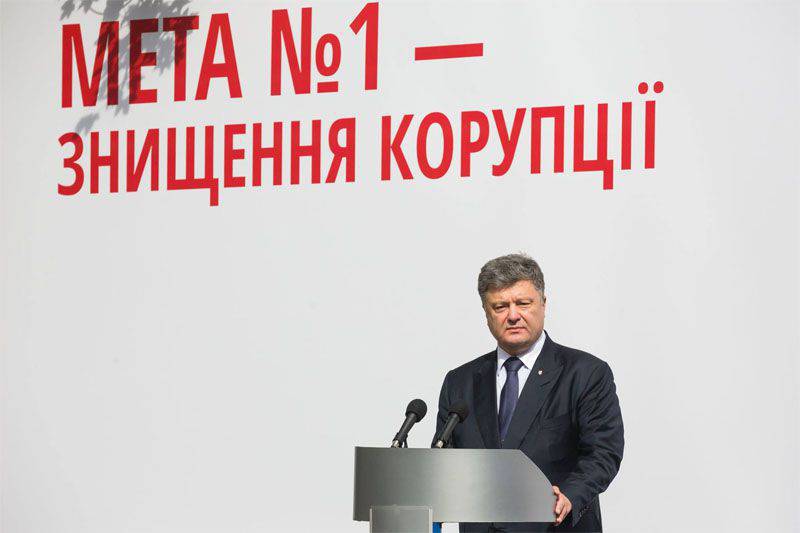 On his Facebook page, the President of Ukraine wrote:
Ukrainians for 24 of the year did not wait for the people's deputies to cancel parliamentary and judicial immunity. Deputies remember this only before the elections, as soon as they get into parliament - they forget their promises. Maybe there is damage ...
At the same time, Poroshenko did not mention a word about his own promises made to the Ukrainians during the election campaign, which he still hadn't fulfilled. This is a famous promise of "one thousand hryvnia per day for a soldier", as well as a promise to sell your entire business and focus on political activities. On his own lies Poroshenko recall, of course, "moveton" ...
The President of Ukraine continues:
I will not put up with it! He initiated changes to the Constitution, including the abolition of parliamentary and judicial immunity. Now on this bill to vote in parliament. Already at this session of BP have be voted on.
Statement Poroshenko ("changes
have
to be voted ") says that there is not even a talk about any separation of powers in Ukraine, and Poroshenko, considering it necessary to give instructions to parliamentarians, is clearly not going to" fit "within the parliamentary-presidential republic, claiming the parochial absolutism .