Caspian Forces
flotilla
within a few days, they will work out the organization of air defense and conduct firing as part of the Center-2015 exercises, reports
RIA News
with reference to the press service of the Ministry of Defense.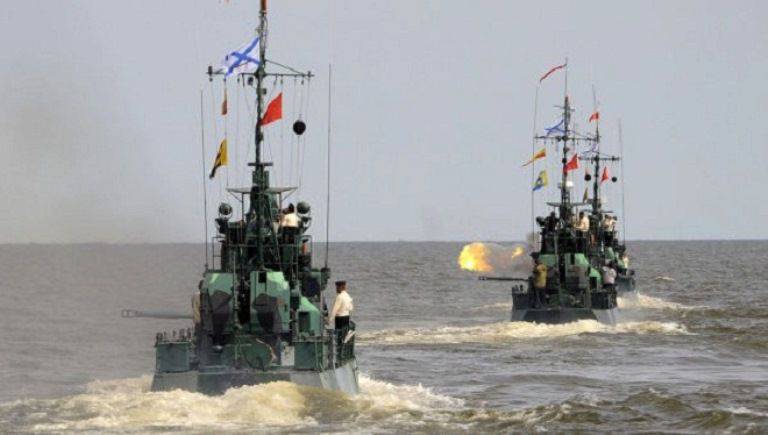 Archival photo.
Viktor Chirkov, commander-in-chief of the Navy, visited the headquarters of the Caspian flotilla in Astrakhan on the eve, where he listened to a report on readiness for exercises.
"The most ambitious 2015 exercises of the year, Center-2015, began on September 14 in the Central Military District. They will involve about 95 thousands of military personnel, more than 7 thousands of weapons and military equipment, up to 170 aircraft and 20 ships, "the military department reminded.
"At present, the Caspian flotilla forces occupy designated areas, where in the next few days, as part of the exercise, they will work out the organization of anti-sabotage (EITI), anti-mine (PMO) and anti-air (defense) defense, as well as complete firing from standard weapons," Chirkova quotes press office.
"The Caspian flotilla has everything to show what it is capable of during the Center-2015 exercises. The fleet includes the latest rocket ships, small artillery ships and well-trained marines. This allows Caspians to effectively participate in the Center-2015 exercises, "said the admiral following the results of the flotilla inspection.