The head of the Lugansk People's Republic, Igor Plotnitsky, as it is now fashionable to say, "podroll" the American senator-russophobe John McCain. Plotnitsky called McCain "the most truthful man, Democrat of Democrats, who travels around the world to tell the rules, the conditions of democracy." After making such epithets to the US senator, the head of the LC invited him to attend the upcoming elections in the republic as an observer.
Information Agency
TASS
reports that McCain is aware of the statement of Igor Plotnitsky, but he will not come to the elections in the LC. TASS quotes a spokesman for US Senator Brian Rogers, who read out McCain's answer:
Although I usually do not monitor elections in imaginary countries, I appreciate this unique invitation. If the so-called "Luhansk People's Republic" is interested in democratic elections, then I suggest its supporters to fold
weapon
and take part in the next round of elections in a free and united Ukraine.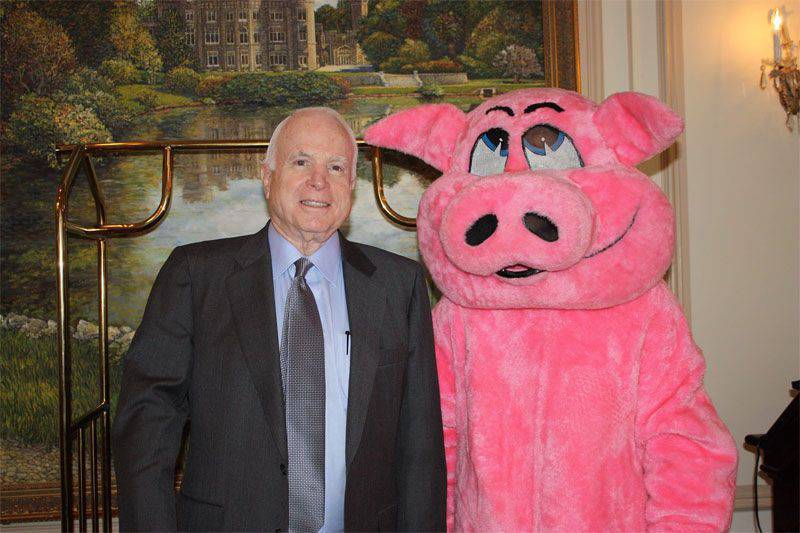 But because of "I don't monitor the elections in imaginary countries," the Republican senator is either clearly disingenuous or he has developed senile sclerosis. Indeed, at one time, McCain was actively engaged in supporting Kosovo. From his statement of a sample nearly eight years old:
I met with the leaders of Pristina, they are ready to ensure the democratic development of the republic and to protect the interests of the Serb minority. Serbia should avoid overreaction to the declaration of independence of Kosovo.