A spokesman for the US Department of Defense, Jeff Davis, said at a press conference that the actions of the Russian Federation in Syria could be evidence of the construction of an air force base.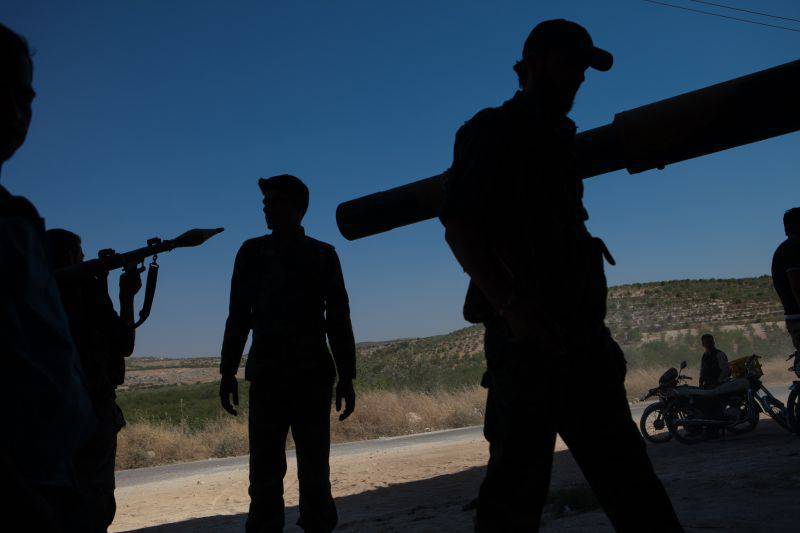 "We are witnessing the movement of people and equipment, which show that they plan to create a base south of Latakia," RIA said.
"News"
.
At the same time, the representative of the Pentagon did not specify specific details.
Earlier, Reuters also reported that an unnamed representative of the US administration provided information on the placement of 7 Russian
tanks
in the Latakia region.
"This is a T-90 tank, which was spotted near Latakia. In addition, Washington suspects that Russia has deployed artillery near Latakia, "the newspaper quoted the source as saying.
"Sight"
.
Information that the Russian Federation could begin supplying T-90MS tanks to the states of the Middle East appeared as early as February of this year, but there is no official information about signed contracts.
According to various sources, several batches of Russian infantry arrived in Syria.
weapons
, grenade launchers, military trucks "Ural", armored personnel carriers BTR-82A and other equipment.
Earlier, Russian Foreign Minister Sergei Lavrov said that the Syrian leadership has received and will continue to receive military-technical support from Russia to fight terrorist groups.