Large-scale exercises Center-2015 began in Russia, in which participation of more than 95 thousands of servicemen, more than 7 thousands of units of various ground vehicles, about 170 airplanes and helicopters and 20 ships. The Ministry of Defense of the Russian Federation notes that "Center-2015" are the largest exercises in Russia this year. From the report of the main defense department of the country:
The Center-2015 strategic command and staff exercise is the final stage of operational and combat training of the Armed Forces of the Russian Federation in 2015, as well as joint activities of combat training of the armed forces of the Collective Security Treaty Organization (CSTO) member states.
In addition to the Russian military, military personnel from the Army of the Republic of Kazakhstan are directly involved in the Center-2015 exercise. In addition, representatives of the armed forces of Nicaragua are involved in the "Center-2015" as observers of maneuvers.
The commander of the Central Military District Colonel-General Vladimir Zarudnitsky notes that the main theme of the command-staff exercises is the localization of the conditional international armed conflict in the Central Asian region.
RIA News
cites the words of Vladimir Zarudnitsky about the initial stage of combat training activities:
They created groups in the exercise areas, deployed command centers, control systems, communications and automation, as well as all types of comprehensive support for the actions of the forces in the upcoming exercises. In addition, we have worked out the questions of the mobilization plan and territorial defense. Representatives of the armed forces of the Republic of Kazakhstan will act together with us at the Donguz and Aleisk ranges. Together with us, the military delegation of the Armed Forces of the Republic of Nicaragua participates in the Center exercises, it is at the command post and will soon be sent to one of the regions of the Southern Urals to the areas of the upcoming exercises.
The press service department of the RF Ministry of Defense reports that Caspian ships are participating in the exercises
flotilla
under the command of Rear Admiral Igor Osipov.
Aviation
involved in the KSHU "Center-2015", relocated to the airfields of the Central Military District. From message
press service
MO RF:
Crews made flights from 500 to 2000 km to airfields in the Orenburg, Chelyabinsk, Saratov regions, the Republic of Bashkortostan and the Perm Territory. The event involved aircraft fighter, bomber, assault aircraft, as well as transport and combat and attack helicopters.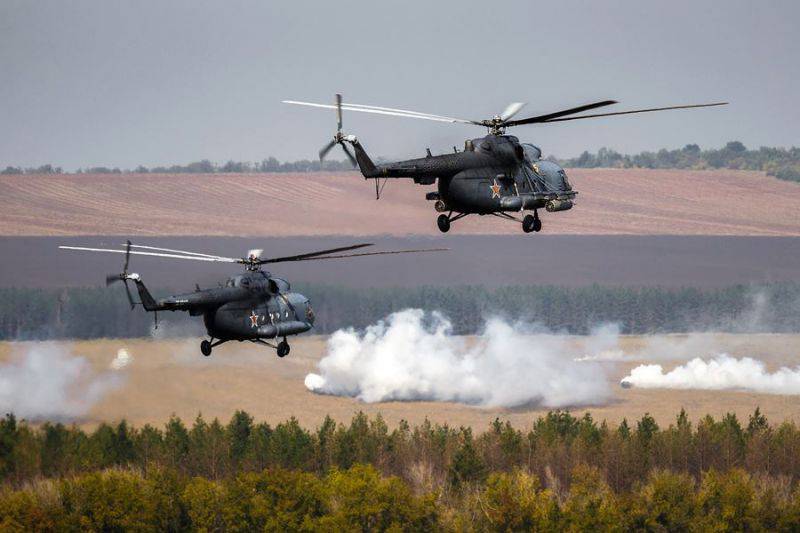 The completion date of the Center-2015 strategic command and staff exercise is September 20.