The chief editor of the National Defense magazine, Igor Korotchenko, in his blog told about how the XXV Economic Forum was held in Poland on the topic of relations between the East and the West. As one of the guests, the Lithuanian "expert on Russia" (he calls himself that way) Marius Laurinavicius was invited to the forum. This "expert", in his short speech, issued such that Igor Korotchenko called Laurinavichus "an idiot".
According to the Lithuanian "expert on Russia", who, as he himself said, has been involved in work related to "analytics of the actions of the Russian Federation" for about 23 years, the Russian special services have been involved in supporting the militants of the so-called Islamic State. At the same time, Laurinavičius, speaking of the Russian special services, instead of the FSB, announced the KGB ...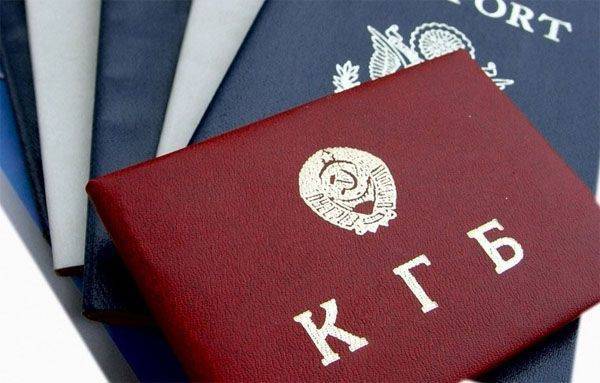 From Igor Korotchenko's post
LiveJournal
:
About the fact that our intelligence services support ISIS, I do not even comment, a psychiatrist should comment on this. But the KGB of Russia is a masterpiece! The "valuable expert" from Lithuania, who has been dealing with us as much as the whole 23 of the year, did not miss the fact that the KGB was no longer in Russia (it had been eliminated as early as 1991), was first FSK, and now the FSB. But Laurinavicius is still seeing the KGB!
According to Korotchenko, the same "expert" declared that Russia is waging a war against the West, that the "KGB of Russia" supports separatists in Germany and Spain, that Russia is going to destroy Western civilization ...
Igor Korotchenko's verdict:
I think, well, let this idiot continue to instill fear in Dalia Grybauskaite. But he opened the directory "List of participants of the XXV Economic Forum" and read with amazement that Mr. Laurinavicius, it turns out, works not only in the interests of Lithuania, he also acts as an expert for the Analytical Center for European Policy in Washington and is a participant in the Baltic Sea Basin Security Program, and the Information War Initiative.

This is a full star, comrades!
Earlier, Laurinavičius stated that the EU "does not respond very well to Russian aggression." According to the "expert", Europe needed to act at the very moment when "Russia attacked Georgia" and "not to drink coffee". Moreover, Laurinavicius blamed Brussels for the fact that it was his policy that allowed Crimea to become part of Russia. That is, the "expert" called for the introduction of NATO troops in the Crimea? ..
In this regard, the RF IC to Laurinavicius may have a lively interest. By the way, does Sledcom have any materials that this Laurinavicius in 1994-1995 participated in the Chechen campaign on the side of the militants? ..